Carson Daly's Sudden Weight Gain Was Due to His Anti-anxiety Medications
Carson Daly understands the difficulties of dealing with anxiety and is now encouraging others in overcoming it.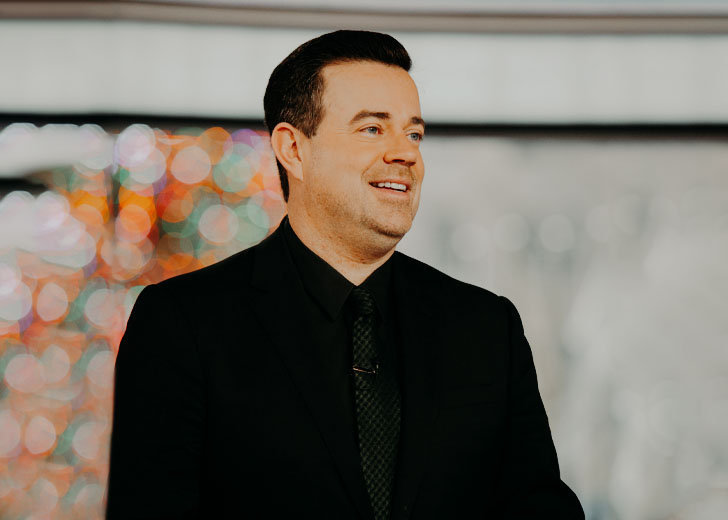 Carson Daly understands the difficulties of dealing with anxiety issues. He is now encouraging others to help them overcome their situation.
Carson Daly Credited Sudden Weight Gain To An Anti-anxiety Drug
The TV host had spoken about his anxiety disorder in 2019 and how he managed his worries, fears, and panic attacks. Anti-anxiety treatment was one solution that worked best for him. 
However, weight gain had been one of his side effects because of the medications.
"Fun fact: I assumed recent weight gain was a side effect from an anti-anxiety drug I started," he wrote on Twitter in April 2019 with a hashtag #AnxietySociety.
He also revealed that the treatment had made him calmer and happier, which keeps him in a better mood and increased his appetite. The tweet has now been deleted. 
Daly also elaborated on his understanding in an interview with Today in April 2019. After speaking with his doctor about it, he discovered that the weight gain was not a side effect of his treatment. 
According to the doctor, the weight gain was possibly just a byproduct of him being "very happy, being genuinely happy." Also, his being calmer and less nervous actually showed that the medication was effective.
The Voice host couldn't agree more with his doctor. He explained he had realized that he had gained a whole new sense of happiness and a new outlook on life.
He also said he didn't have to overthink about micromanaging his life and could live his life to the fullest. 
His fans, including those who suffer from anxiety and those who don't, were moved by his candid declaration about two seldom discussed subjects. 
"Same thing happened to me, I was on 2 meds for anxiety/panic disorder...gained 35 lbs very fast which for me was horrific until I realized I was happy...happy is much better than having anxiety and panic daily. Thank you for being so honest," one person wrote supporting his tweet.  
Another user tweeted, "Thank you for speaking out. You are not alone."
A third person wrote,
I am glad you are feeling better. I suffer from anxiety. Forget about the gaining weight..does not matter!! Happiness matters!! wishing you many blessings. — Calanit Atia (@calanitatia) May 29, 2019
Carson Daly is now Helping Others Deal with Anxiety and Mental Illness
Daly, who suffered from anxiety and panic for over 20 years, enrolled in a 14-week cognitive therapy program and started learning about his mental condition and how to treat it.
Now, the father of four has teamed up with Project Healthy Minds to support those who have a mental illness.
In an interview with People in March 2021, he explained it is an amazing non-profit with a diverse community of people working together to help break the stigma of mental illness and provide people with access to services through technology.
Daly further elaborated that anyone could use their phone to locate a 7-Eleven and order a Slurpee in a matter of seconds.
The methods must be used in the same manner to assist people in identifying mental health services. The team is currently developing the technology.
The California native recognizes he will be able to assist others by sharing his personal experience. 
According to him, it bothers him that someone might feel less than average if they have something about themselves that they're unsure about as it pertains to their mental health.
"It doesn't have to be anxiety. It can be depression, it could be PTSD, or any number of things. I want to hold their hand and go, 'It's okay to not be okay," he added.