'P-Valley' Star Brandee Evans's Journey through Adversity — From Stillbirth to Losing Her Job and Husband
'P-Valley's' break-out star Brandee Evans worked hard to achieve success.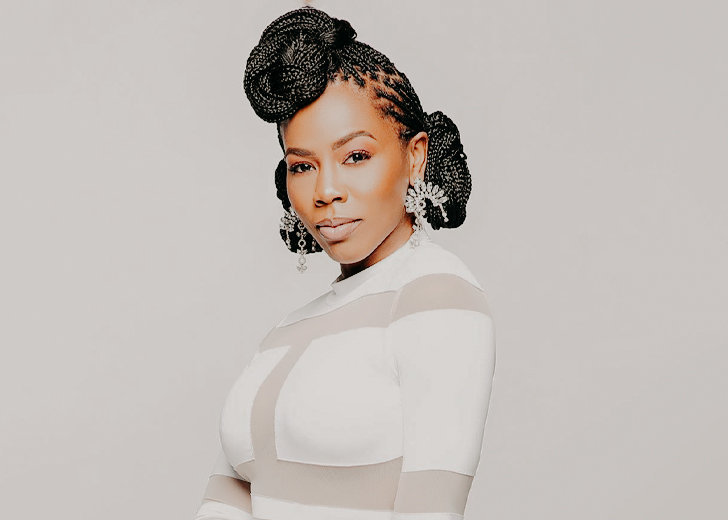 Starz stripper drama P-Valley arrived out of nowhere in July last year and quickly became a fan favorite and the most critically acclaimed show of 2020. The series has a rare 100 percent rating on Rotten Tomatoes among critics. After airing only three episodes, Starz wasted no time in securing a second season for the Mississippi Delta-set strip club drama.
Created by award-winning playwright Katori Hall, the drama is set at The Pynk, a struggling strip club. It follows the lives of a group of dancers employed at that strip club.
Brandee Evans plays Mercedes, a ferocious performer and a central figure at the club who is considering retirement to launch her own dance studio for teenage girls.
Evans, a trained dancer, choreographer, and now a bonafide TV star, has had an unconventional journey to becoming an actress. 
Road to Become an Actress
After college, Evans became the chair of a high school English department who coached dance teams and danced for the Memphis Grizzlies on the side. Although she liked her job, she was not in love with it. She always strived to do more and become a better dancer herself. 
On impulse, she took an audition and ended up booking a Lil Wayne tour. She wrote her resignation letter to the school on the tour bus. 
That was decades ago. Dancing has allowed Evans to work with notable names like Katy Perry, Snoop Dogg, and Alicia Keys. She groomed high school dancers on the Oprah Winfrey Network's short-lived show Dance Crash and even taught Tina Knowles how to strut in stilettos. 
The transition to acting came after Evans audited a class taught by a prominent acting coach Tasha Smith.
When Tasha talked, I never got bored. I never felt tired. I ended up staying in that class after midnight and said, this is what I'm going to do for the rest of my life.
Evan's Personal Struggles
Evans sees distinct similarities between herself and Mercedes — they both have their share of personal struggles. Her mother, Diana Harrington, was diagnosed with multiple sclerosis and early-onset Alzheimer's. A portion of her earnings go towards the payment of her mother's rehabilitation center. 
Her mother became immobile from the waist down after the disease, and as a result, Evans turned into a full-time caregiver. In an interview with Elle, the star shared that her mother brought her the greatest joy. 
To be able to care for her means everything to me. I wanted to make life better for my mother. 
The dancer also suffered a stillbirth and shortly after that, her then-husband was deployed. In the interview, she recalls plastering a smile and pretending to be fine when she went to the nationals in Orlando, Florida.
But when she saw kids everywhere, she felt the loss and went back to her room and cried. 
Despite all her struggles and current success, Evans still has big dreams about her acting future and hopes to work with Angela Bassett someday.