Watch: SNL's Bowen Yang Steals the Show as Iceberg That Sank Titanic
Just one of Bowen Yang's on-the-money delivery that proves he is SNL's gem.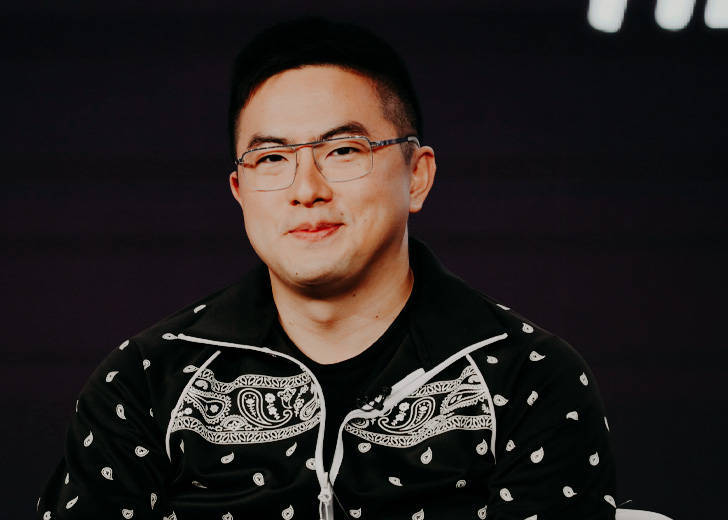 Bowen Yang is the first Chinese-American cast of Saturday Night Live and third openly gay member of the show. Fans of the late night comedy showcase have long adored Yang for his funny writing and brilliant acting skills.
He made his on-screen debut playing Kim Jon Un, whose translator was Sandra Oh, Yang's long-time idol in the Kremlin Meeting.
Ever since then, he has graced the TV screen as the politician and entrepreneur Andrew Yang, and the Chinese trade representative Chen Biao among many others. All of his characters have been received well by SNL fans and he recently played the iceberg that sank the Titanic.
The Iceberg That Sank the Titanic
Yang recently played the iceberg that sank the Titanic. The comedy showcase was done to mark the 109th anniversary of the sinking of the British luxury liner.
The comedian donned an iceberg shaped headpiece that was significantly larger than his head, and his face was covered in a layer of white makeup.
The skit continued with the iceberg Yang explaining that it had a new hyper pop EDM new disco fantasia album titled 'Music' coming out.
After Colin Jost pesters Yang to talk about the Titanic saying that's what people want to know about, Yang vents about the unreasonable treatment he received following the sinking.
First of all, you came to where I live and you hit me. It was midnight, I was chilling. Then, I hear this Irish cacophony behind me… Before I turn around, half my ass is gone, which was my best feature. And I am literally injured, but all anybody cares about is like 40 or 50 people died or whatever.
The skit had a few more jokes and ended with Yang performing 'Loverboy', the iceberg's new single.
Yang On The Rising Asian-Hate Crimes
Just two weeks prior to the Iceberg skit, Yang had made another appearance, this time to discuss the rising anti-Asian hate crimes. He started his segment saying that things had been bleak for Asians in the country.
Yang then made jokes about the online resources with action items everyone could take to help like: "Six ways you can check in on your AAPI friends and tell them they're so hot" and "Call your senators and demand that they know about the lesbian characters in Sailor Moon!"
After ending his series of jokes, Yang took on a more serious tone and encouraged people to do more. 
"Look, I'm just a comedian. I don't have the answers. But I'm not just looking for them online. I am looking around me… I don't know what's helpful to say to everyone, but that's what I tell myself. Fuel up. Do more," he said.