Analyst Angela Rye Parents Shaped Her Black Rights Advocacy Cause
Angela Rye has no problem defeating her opponents with valid and well-researched political debates. Here, we take a look at her career and how her parents had a lot to do with shaping Angela to become a strong-willed woman.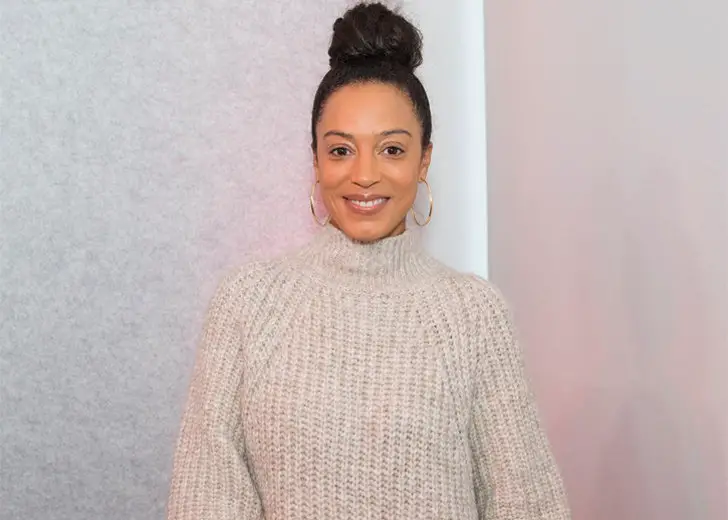 Angela Rye is renowned for actively serving as the voice against racism and the civil rights movement, as well as, political attorney, analyst, and commentator on US-based national television and radio debate shows, including CNN and NPR (National Public Radio).
In addition to that, the Seattle native is the Principal and CEO of IMPACT Strategies, situated in Washington, DC. The political advocacy firm works in the field of empowerment among the black populous of the US.
Below learn how Angela Rye's parents and her childhood and upbringing helped her achieve such a reputed career and become the person she is today.
Angela Rye was Aspired to Raise Voice Against Racism; All Thanks to Her Parents
As a child, Rye was aware of the racism that people of color faced. Most of her awareness came from the fact that her parents were highly educated and were involved in political advocacy and civil rights movement.
Her mother, Andrea Rye, a professor and Dean of Students at Seattle Vocational Institute, made sure that Angela had black dolls to play with.
While that might seem like a small detail, but research shows that toys can act as role models in a child's life.
Having culturally appropriate toys may have reinforced the idea of equality in young Angela. In addition to that, Angela's mother also taught young Angela about black history and culture, while she was growing up.
On the other hand, Angela's father, Eddie Rye Jr, was an impactful force in the human and civil rights movement. He has also been awarded the Martin Luther King Jr. 'Medal Of Distinguished Service' for his role in the civil and human rights movement for over half a century.

Angela Rye's father Eddie Rye Jr receiving Medal Of Distinguished Service (Source: King County)
Speaking to CNN in February 2017, Angela recounted earlier memories of her father. She remembered, "It seemed like my father knew everybody in Seattle, where I was raised." "When he and I would walk down the street I remember people would regularly ask him how he was doing. He would respond without missing a beat: 'You know, just out here fighting this racism, man'," she further added.
In a separate interview with Indystar in March 2019, she highlighted the role her parents had in her childhood. "My privilege is that I was raised by parents who let me debate with them, and dream really big." She added, " I think the mentor piece is key because I was raised in a village where I saw black lawyers, judges, doctors, and dentists."
Named after the scholar and activist Angela Davis, Rye says that their name means "bringer of truths" or "messenger of God." This, as she was reminded by her father, helped her realize her purpose, and thus, she has spent her entire life fighting for the oppressed.
In a statement for CNN, she spoke about how being named after Davis had impacted her. She stated:
For me, that meant telling teachers when history books either inadequately represented or misrepresented black people. That meant engaging in high school discussions about re-starting the Black Panther Party and then settling for the creation of a Black Student Union instead. It meant serving on a community committee, developed by the police chief, to address excessive force and police brutality in my hometown of Seattle.
Importance of Role Models for a Child
Children are very impressionable and learn through imitation in their early years, according to research.
The fact that Angela had such good role models in the form of her parents contributed to her awareness of the socio-political landscape of her youth. Furthermore, the idea of diversity and equality was reinforced in her as she was given dolls of different colors to play with.
For Angela, her parents have served as a good role model which is apparent through her works.
Angela Rye's Career
To say her career has been remarkable is an understatement.
Angela Rye, with her strong will and equally strong debating skills, can usually be seen on media outlets like CNN, NBC, MSNBC, HBO, and ABC providing commentary on the current socio-political landscape of the US.
Apart from that, she presently serves as the Principal and CEO of IMPACT Strategies; senior advisor to the Government Technology and Services Coalition; and runs the boards of the Congressional Black Caucus Institute, Seattle University School of Law Alumni, Congressional Black Caucus Political Action Committee, and Women in Entertainment Empowerment Network.
In the past, Rye served as the executive director and general counsel to the Congressional Black Caucus for the 112th Congress, and as the Senior Advisor and Counsel to the House Committee on Homeland security.