Zoella and Alfie Deyes Welcome Baby Girl — Are The New Parents Engaged?
Congratulations are in order for new parents, Zoella and Alfie Deyes.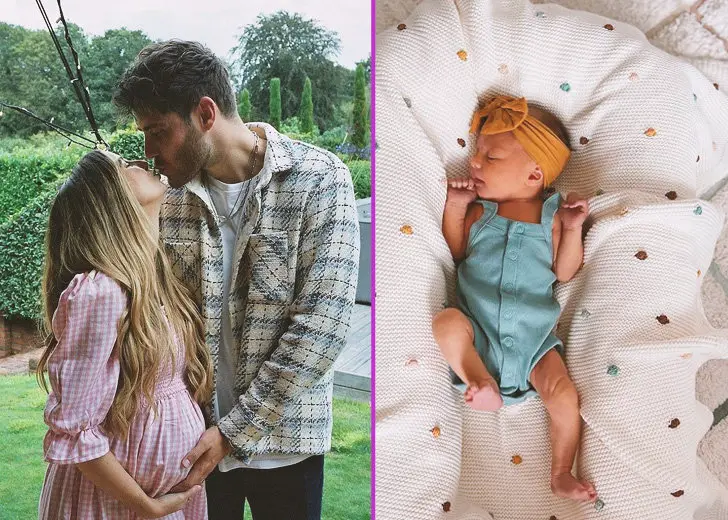 YouTuber Zoe Sugg, popularly known as Zoella, and her boyfriend Alfie Deyes have welcomed their first child together, a baby girl. The couple, who have been together for the past 8 years, shared the exciting news of the birth of their daughter with fans on their Instagram. 
Sugg revealed to her 9.2million followers the adorable name that they have given their daughter. "She's here! Meet Ottilie Rue Deyes 💕 29/08/21," she wrote in the caption of the photo she shared. 
The adorable photo featured her newborn daughter dressed in a teal babygro and wearing a tan headband looking past the camera. New dad Deyes, too, shared the news with a photo of their daughter sleeping. 
Congratulations were flooding the comments section from her celebrity friends and fans alike. Fellow YouTube star Niomi Smart noted she was happy for the couple and that their daughter was perfect. 
While Made In Chelsea star, Louise Thompson wrote, "Congratulations guys! This is so exciting."
In March, the influencer announced that she was pregnant to her followers with a candid video in which Sugg showed off her tiny bump and was captured during her ultrasound. 
Shutting Down Engagement Rumors
Recently, the YouTube star had to shut down rumors of her engagement after fans spotted a ring on her engagement finger in a photo. 
On June 15, Sugg's beau took to his Instagram to share an adorable photo of himself and his pregnant girlfriend. Deyes looked lovingly at his blonde beauty in the picture, who was all smiles for the camera as she rested one hand on his chest. 
It looked like a regular photo, but observant fans quickly noticed that Sugg had a ring on her ring finger, leading many to believe that Deyes had proposed. The comment section was flooded with speculations.
But before the matter could blow up, Sugg quickly took to the comment section to clarify that it was not true. She explained that she had not realized she had worn the ring on the ring finger of her left hand. 
She revealed that it was actually a ring that Deyes had gotten her on Valentine's Day after they had just heard their baby's heartbeat for the first time. 
So no engagement, just a cute ring with a cute story on the wrong finger!
Future Plans
Although Sugg is not engaged, she previously mentioned she "definitely" wanted marriage and kids.
During an interview with Glamour in 2018, she revealed she wanted to do "all the normal things like having children," which she actually did. 
When asked if she had any plans for marriage, the beauty guru replied she and Deyes had not talked about it because if they did, it became like work, and that was the last thing she wanted to do during her wedding.
She is also unsure about the prospects of getting married online, with 12 million fans watching. 
She noted her content would change as her life changed, which means fans might see more of mum vlogs.