William Moore on Living with Mother in a Small Apartment and Picking Financial Battles
William Moore made it big from a one-bedroom apartment.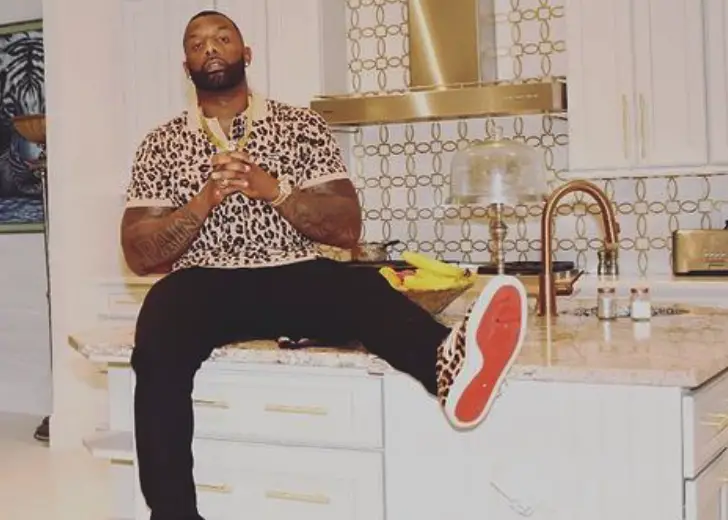 William Moore came from humble beginnings. It was only when his football career took off that he came into big money and fame.
But, it must be his lowkey Missouri upbringing that still keeps him down-to-earth to this day. After hanging up his boots in 2015, he's living a quiet life, with the ability to own everything he probably ever wanted.
Happiness In Hayti
Moore had his beginnings in Hayti (pronounced Hey-tie), a small town 90 miles north of Memphis. He grew up with his mother and three siblings, and they weren't that well-off as a family.
They lived in a one-bedroom apartment. And Moore lived there till 2004.
Living in a small town with nothing much to do, Moore chose sports as a pastime. He was good at both football and basketball but ultimately chose to make a career in football.
So, in 2004, he went away to the University of Missouri on a football scholarship. But, as Moore recalled it, life wasn't that bad in their tiny apartment. It wasn't much, but it was home.
His mother made the most out of the little things in life. She kept things neat and made her four kids do the same. Everybody got into trouble when things weren't in the right place.
She also was a decorator. She got fancier things for the apartment whenever she found good deals. Making life nice for her children was her goal.
Big House for the Family
After a spectacular college career at the University of Missouri, it was time for him to step up his game. The NFL came calling.
Moore got picked up by the Atlanta Falcons in the second round of the 2009 NFL Draft. His first contract was worth a bit more than $3.4 million.
It was after his renewal in 2013 that he really made big bucks. On March 9, 2013, he signed a five-year deal with the Falcons worth $32 million.
It was maybe this money, even though he retired before the contract could reach its maturity, that has endowed him with a reported net worth of around $1 million, six years after his retirement.
One of the things he got with that money was a nice, big house. He splashed a decent amount on a house near Atlanta with all the bells and whistles he wanted.
However, he remained cautious about overspending, something he might have learned from his mother. While he could spend, he didn't and instead got everything he wanted for less than half the regular price.
"Why should I spend $2 million on a house when I can just be patient and save over double that and still get what I want?" said Moore during his interview with HGTV. And he is cautious even to this day.
He still tries to get good deals on things, even though people tend to charge more when they realize he's rich. He and his girlfriend Brittni take a while longer but find the same things with lower price tags on them.
That doesn't mean he compromises on important things, though. For example, he doesn't compromise on a good night's sleep and gets the best mattresses and bedding possible within a reasonable spending limit. And he doesn't compromise on what he eats, either.
Also, one thing he didn't think twice about spending money on was a house with an indoor pool and two kitchens. He wanted to get a big house because he wanted family members over during the holidays.
He wanted two kitchens, one for parties and one for family dinner. And he wanted a big space to host parties, high ceilings, and double front doors, all of which make him happy.
All this extravaganza, but it doesn't feel overdone for him. He still feels like he's at home.