A Peek into Will Ferrell's Family Life with Wife and Kids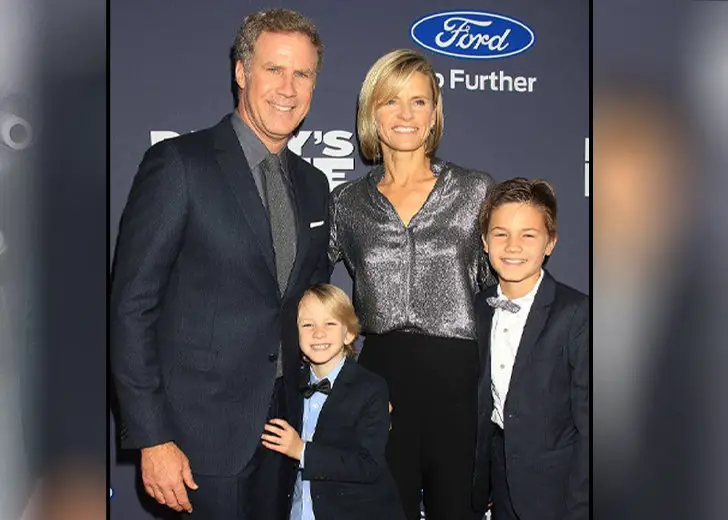 Will Ferrell is an actor, comedian, producer, and writer who rose to fame as a cast member on the NBC comedy show Saturday Night Live in the mid-1990s.
Is Will Ferrell Married?
Yes, The Shrink Next Door actor is married to Viveca Paulin. Paulin was born in Sweden but spent her early days in Boston.
Ferrell married the Money Talks star, who has several acting roles under her belt, in August 2000. 
She co-starred alongside Ferrell in the 1998 film A Night at the Roxbury and one episode of 'Younger.'
Their longevity can be attributed to their shared sense of humor, which Ferrell frequently blends with classic love gestures.
Ferrell used to bring Paulin flowers with cards that said, "You're the fifth-prettiest woman in the office," when they were still dating.
In an interview with Stephen Colbert, Will said that he carried his humor to his marriage, and every year on Valentine's day, he gives his wife flowers with cards incorporating his comedic charm.
He feels happy and lucky to share his life with someone who finds him funny and enjoys humor. 
How Will Ferrell Met His Wife
Ferrell and Paulin first met in 1995 while both of them were taking acting classes.
They dated for a brief period before but continued their relationship as friends.
Paulin got Ferrell a job at the auction business where she worked. This helped him support himself when he came to Los Angeles to seek acting as a career.
Even after Ferrell relocated to New York for Saturday Night Live, they remained close pals.
Will told Elle (via Parade), He had a girlfriend, but he talked for hours with Viveca but ignored his girlfriend's call. It was always Viveca for Will.
Later he took a break from the show and moved back to Los Angeles. Pauline invited him over for drinks and confessed her love to Will. 
Will Ferrell's Wife and Kids
Ferrell and his wife have three boys together, Magnus, 17, Mattias, 14, and Axel, 11. 
All three boys made an appearance during the SeaWorld scene in Anchorman 2: The Legend Continues. Ferrell feels that he needs to be in a constant loop with his wife and kids.
In an interview with IGN, Ferrell told the most embarrassing thing he did as a parent was dropping his oldest son off for two hours on the soccer field and later realizing they didn't have soccer practice.
He even took his kids to Emmys in 2013. They were all dressed like football players in jerseys. 
Despite all the jokes, he is a family man who has an amazing relationship with his wife and kids.
Daddy's Home 2 actor said he had the same comedic tangent with his wife and kids. 


Will Ferrell and his wife, Viveca Paulin Ferrell, with their kids. (Source: Instagram)
Will Ferrell's Kids: His Harshest Critics
As Ferrell likes to keep the environment light-hearted, he says his sons are his critics. 
When he reads stories to his kids in a funny voice, he says they stop him and ask him to read the story realistically.
Ferrell mentioned that parenting was always a trial and error as everyone thinks they are doing it right.
It is all fine until there is enough love in the family.