'Prison Break's Wentworth Miller Commemorates One Year of Informal Autism Diagnosis
"This isn't something I'd change. No. I get - got - immediately being autistic is central to who I am. To everything I've achieved/articulated," wrote Miller.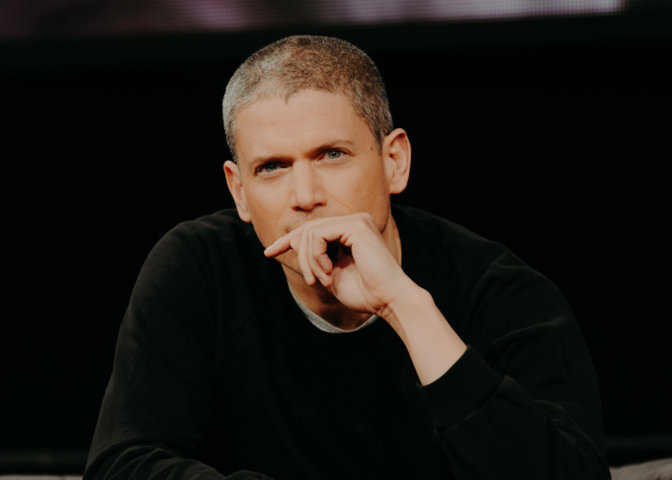 Wentworth Miller shared news of his autism diagnosis with the world a year after he received his "informal" diagnosis.
The Flash actor took to Instagram to share a relatively long writeup with fans explaining his experience with autism and how he had just recently realized that autism had been central to who he was as a person.
One Year Since the Diagnosis
The post came with a plain white background where one would usually expect a photo, and in the adjacent caption, he began his narration. He states that, like many others, life in quarantine had taken a lot of things from him. Even so, that time alone bore unexpected fruits. He added, 
This fall marks 1 year since I received my informal autism diagnosis. Preceded by a self-diagnosis. Followed by a formal diagnosis.
Apparently, the road to discovering his condition was not an easy one. Instead, it was a long and flawed process that desperately needed an update, or so the actor believed. He also drew attention to the fact that he was a middle-aged man and not a five-year-old. 
According to Autism Speaks, Autism Spectrum Disorder (ASD) is defined as "a broad range of conditions characterized by challenges with social skills, repetitive behaviors, speech, and nonverbal communication." The organization also clearly states that these signs usually manifest during 2-3 years of age. 
Still, Miller understood the fact that having access to this diagnosis, albeit late, was still a privilege. 
A Cautious Approach
The actor, who came out as gay in 2013, was also cautious with his words. He clearly stated that he was sharing his own experience and did not want to speak for the entire community. He humbly acknowledged that he did not know enough about autism. 
As of now, Miller is more focused on evolving his understanding and re-examining the last five decades of his life through a new lens. 
"That will take time," he wrote with certainty. 
While doing all that, he wanted to refrain from being a "loud, ill-informed voice in the room." He added, 
The #autistic community (this I do know) has historically been talked over. Spoken for. I don't wish to do additional harm. Only to raise my hand, say, 'I am here. Have been (w/o realizing it).'
A Note of Appreciation and Gratitude
He also praised young content creators on platforms like Instagram and TikTok, who were unpacking terminology, adding nuances, and fighting stigmas more effectively and enthusiastically than he could. 
The Prison Break actor was certain that his autism was not something he'd change. It had immediately become central to who he was, what he achieved and articulated. 
In the last few lines, he extended his gratitude to the people who consciously or unconsciously gave him an extra bit of grace and space over the years. He was thankful that they let him move through the world in a way that made sense to him.