Meet the Family behind 'Vlad and Niki' Youtube Channel: The Kid Stars and Their Parents
The Russian-American Vashketov brothers are superstars on YouTube.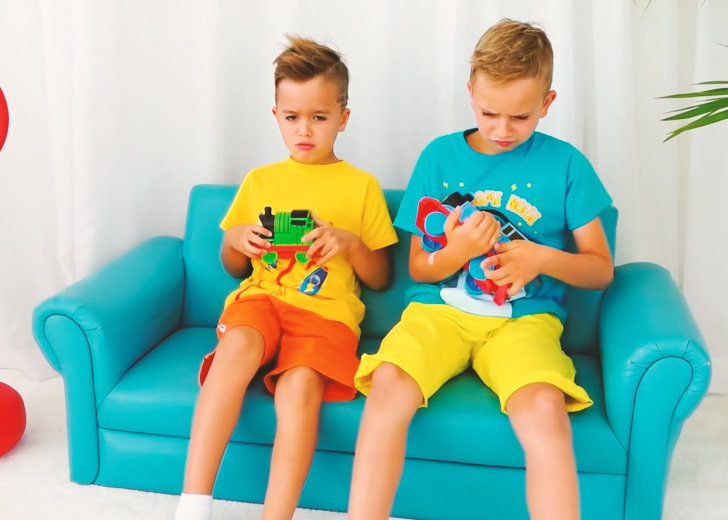 If you thought YouTube fame was not for kids, the Russian-American Vashketov brothers would prove you wrong. 
The famous brothers, Vladislav, 7, and Nikita 5, took YouTube by storm when they launched their channel in 2018. The boys explore key preschool-focused learning themes like storytelling, science experiments, singing and dancing, and many more. 
Their videos are localized on 16 channels and translated into 13 different languages, and the English version of it has a whopping 56.5 million-plus subscribers. During an interview with People, Victoria, the boys' mother, shared that they started the channel as a hobby. 
They were inspired to start their YouTube series when Vlad noticed other kids' videos while watching YouTube and wanted to make his own. The parents saw no harm in it and began recording and uploading videos of the boys during their free time on the weekends.
But the Vashketov parents did not know that their channel would explode and morph into a full-fledged business. The boys now have sponsorships, brand endorsement deals from Hot Wheels and Paw Patrol, and even their toy line, but of course, all this was made possible by the brothers and their parents who worked hard behind their cameras. 
Vlad and Niki Vashketov's Parents
Victoria and her husband Sergey Vashketov, the famous siblings' parents, want to inspire other families to play together. 
Sergey quit his sales job to help grow the channel by making brand deals and setting up international licensing. Meanwhile, Victoria was a competitive gymnast in Russia, but now she handles the boys' channel content, although she shared that the boys also had their say. 
Vlad and Niki are curious, inventive, and active. They know exactly what they want to share with their followers, what will be interesting to show and do, and that helps us creativity to embed into their authentic content. 
The parents also handle all the behind-the-scenes work. They not only film, but they have expanded on their production, editing, graphics, and special effects skills with time.
One of their most popular videos, titled 'Magic Little Driver ride on Toy Cars and Transform car for kids,' which the parents ideated and shot, has been viewed by almost 651 million audiences since it was uploaded on September 14, 2018.
Vlad and Niki Vashketov's Toy Line
The Vashketov are inspiring many families. Not only have they launched a successful channel, but last year they also signed a worldwide master toy merchandising agreement with Playmates Toys. 
The product line launched in summer this year and included action figures, standard and deluxe vehicles, bundled sets, role-play gear, and indoor/outdoor accessories. 
Karl Aaronian, the senior vice president, marketing and development for Playmates Toys, expressed his satisfaction in working with the brothers and noted that they would help Playmates expand their growing preschool business by tapping into Vlad and Niki's massive fan base. 
At such a young age, the brothers have achieved so much thanks to their parents.