Vince Neil Attempting Weight Loss for Motley Crue's 'The Stadium Tour'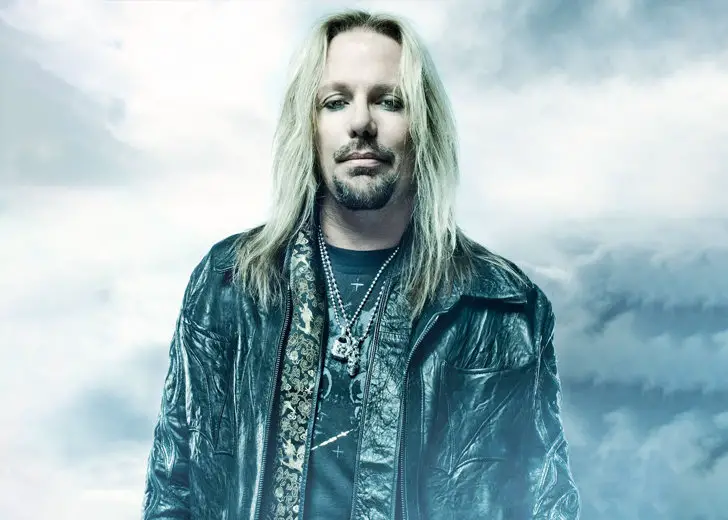 Vince Neil was once amongst the world's most recognizable rockers for his songs and controversies alike. The fame came thanks to his band, Mötley Crüe. 
However, the rocker is well past his prime in his sixties as of this writing. 
Still, the band is coming back together for a reunion tour: The Stadium Tour and the rocker is devout on getting back in shape to rock the crowd yet again. 
He is on a weight loss journey. 
Vince Neil on a Weight Loss Journey
On September 2, 2021, Neil took to his Instagram to share a video of his progress with his weight loss efforts. 
The video began with him training with some light exercises in what appeared to be his home gym.
Via the caption, he announced he was "trying it all!" Subsequently, he drew his fan's attention to the high-tech assistance he had to get back in shape. 
As per Blabbermouth, the technology is an in-office solution that was needle-free and did not require the downtime and dedication of hitting the gym regularly.
The outlet further reported that the technology used energy waves that caused one's muscles to fire up to 20,000 times per 30-minute session for simultaneous deep tissue muscle building, remodeling, and fat burn.
It is also notable that Neil isn't the only celebrity spreading the word on this variation get-fit technology. 
Previously, fashion and beauty influencer and former Miss Universe Olivia Culpo also admitted to using Emsculpt Neo as a way "to get back in shape without having to feel like you're not giving it your all."

A visibly leaner Vince Neil in a picture taken on March 29, 1983. (Source: Instagram)
Fans' Concern over Vince Neil's Weight Loss
The extra effort that Neil has been putting into weight loss was probably fueled by the public scrutiny he had been placed under ever since the band announced the reunion in 2019. 
iHeart reported fans had been openly wondering if the vocalist, who had been struggling with weight and vocal issues for the last decade or so, was up for a tour. 
Then there was the possibility of the co-headliner Def Leppard simply blowing Neil and his band off the stage night after night. 
It was well over a year ago that fellow bassist Nikki Sixx made a public statement about Neil "killing it" in his weight loss journey in preparation for the tour. 
Vince Neil Lost Voice Mid-performance
But when Neil's Boone Iowa River Valley Festival solo concert failed to reassure fans, there have been a few concerns still. 
In the show from mid-2021, Neil supposedly started losing his voice several songs into the show. 
He was performing several Crüe classics, complemented by cover songs previously recorded by the band. 
Fourteen songs into his show, he tried singing his band's smash hit 'Girls, Girls, Girls' but had to give up on the song mid-performance. 
He explained to the crowd, "Hey, guys… I'm sorry, you guys. It's been a long time playin'. My [expletive] voice is gone… Eh… We love you, and we'll hopefully see you next time, man. Take care."
Thankfully, his backing band covered the rest of the show for him.