Who Is Viggo Mortensen's Ex Wife? A Look at His Personal Life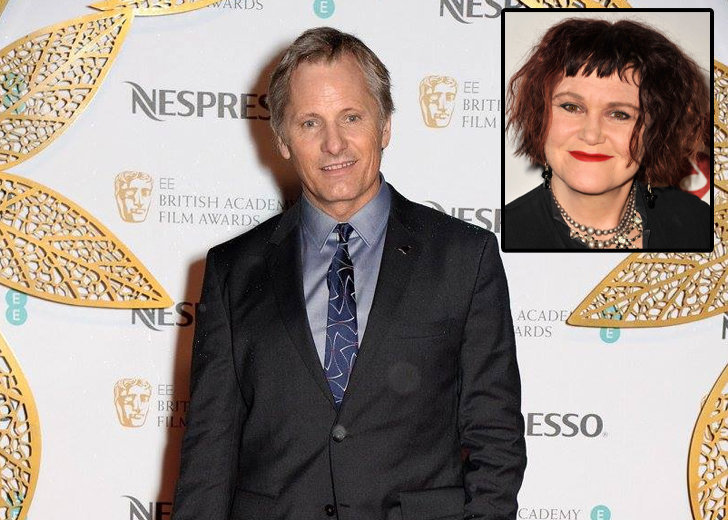 Viggo Mortensen, an actor who has been nominated for prestigious awards such as Academy Awards, BAFTA Awards, and Golden Globe Awards, is in a romantic relationship with his longtime girlfriend, Ariadna Gil.
Previously, he was married to his former wife, Exene Cervenka. He tied the knot with her back in July 1987, a year after meeting on the set of the comedy film Salvation!
Viggo Mortensen's Former Wife Is a Punk Rock Legend
It turns out that Mortensen's ex wife is not only famous for being married to the actor but for her profession as well.
Cervenka is a renowned singer known for her work in the California punk rock band X.
She met John Doe at a poetry workshop at the Beyond Baroque Foundation in Venice, California, when she was 21 years old.
The two — who were married between 1980 and 1985 before her marriage to Mortensen — eventually founded the punk rock band X in 1977, along with D.J. Bonebrake as a drummer.
The band was one of the all-time fan-favorites when it was in its prime in the late 90s.
Moreover, Cervenka, who was a high school dropout, wrote poetry since she was a child.
Hence, in 1982, she reportedly published Adulterers Anonymous, her first in a series of four books in collaboration with artist Lydia Lunch.
She and Lunch also released a spoken word album, Rude Hieroglyphics, in 1996 and toured together to support the project.
Viggo Mortensen and Exene Cervenka's Relationship
Mortensen and his former wife, Cervenka, were married for a decade. They separated in 1992, and their divorce was eventually finalized in 1997.
During their decade-long marriage, the couple was blessed with a son, Henry Blake Mortensen, who was born on January 28, 1988.

Mortensen with his ex wife Exene Cervenka and their son, Henry. (Photo: Twitter)
The duo co-parented their son after the divorce. Now that he is an adult, he is often seen hanging out with his parents.
Following the divorce, Cervenka was briefly married to musician Jason Edge. As for now, she reportedly lives in Orange County.
Viggo Mortensen Lives with Girlfriend
Since 2009, Mortensen has been together with his present girlfriend, Gil.
Gil is a Spanish actress who has been part of several award-winning movies and TV shows.
Her notable projects include [names in Spanish] Solo quiero caminar, Alatriste, Ausentes, Belle Époque, Lágrimas Negras and Pan's Labyrinth.
Sharing family time together with friends and great artists Ariadna Gil and Viggo Mortensen. Love these two hearts enormously❤ï¸Â pic.twitter.com/1Vd8oCkHud — Hamlet Sarkissian (@Fisheye_Hamlet) August 25, 2019
While speaking with Esquire in May 2016, he revealed that he first met and fell in love with her in Madrid; hence, he preferred to live with his sweetheart there even after they began dating.
In 2018, he was papped, rocking a low-key look for a day out with his partner in downtown Manhattan, New York.
They strolled along the streets with bags in hand and appeared enjoying shopping.