Victoria Pedretti Learned about Abuse and Her 'Abusive Household' during College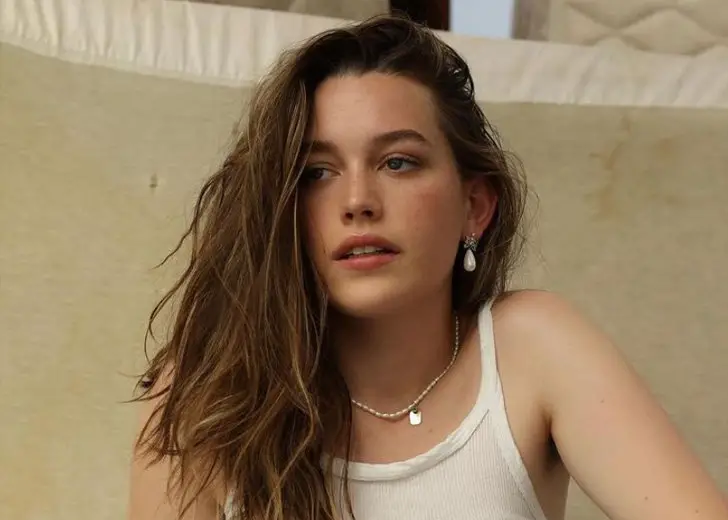 Ever since Victoria Pedretti debuted as Nell on Mike Flanagan's The Haunting of Hill House, she has become the new face of horror and thrillers. 
The 27-year-old actress has appeared in some of the most popular thrillers on Netflix, from You to The Haunting of Hill House and its sequel, The Haunting of Bly Manor. 
Pedretti has proven herself to be a master enigma, taking on characters with depths that aren't so obvious on the surface. 
She has captivated her audience with her acting prowess and garnered a large fans base.
But despite her stardom, the actress is relatively private about her personal life. She has two million followers on Instagram, but she only has one post. 
However, several months ago, in an interview with StyleLikeU, she discussed her rather troubling childhood.
For the outlet's What's Underneath video series, the actress revealed that she grew up in an "abusive household."
Victoria Pedretti Opens up about Her Abuse
Pedretti revealed that she grew up in an abusive household, but she didn't realize it was abuse until she left home to attend the Carnegie Mellon School of Drama.
She explained she realized that her home life wasn't normal after speaking with a psychologist.  
The actress noted that the revelation was devastating and was disturbed upon learning she had been a victim. 
"I got really upset and depressed. And I was in school. I was in a demanding acting program. Getting out of bed felt like pulling my skin off. I felt so raw to the world that leaving, showing up to class, felt impossible. But I kept trying," said Pedretti.

Victoria Pedretti on StyleLikeYou talking about her parents and abuse. (Source: StyleLikeYou/YouTube)
Unfortunately, with no outlets to let her frustrations out, she turned all of her attention to a guy who did not treat her well. 
She did not want to worry about her family or deal with her childhood, so she fixated on a guy. 
 But instead of receiving love, she was met with constant disappointment, which left her angry. 
The You star had a friend who kept telling her she deserved better, and one time, her friend's words finally sunk in, and she snapped out of it.
Victoria Pedretti on Her Parents
Pedretti did not delve into the details of "abuse or how her parents had abused her."
But she shared that her parents were "very aware" of their trauma as a child and insinuated that the abuse was emotional and not physical.
As a result, growing up, whenever people asked about her, she would talk about her parents instead. 
She shared that she was no longer who she was as a kid and had tried her best to work through her trauma.
Despite everything, Victoria said her mom and dad tried their best. 
"I really, really care about them a lot. I really appreciate that they were consistently doing their best," said the actress. 
She revealed during an interview with The Cut that her parents taught her not always to follow the rules. 
She said that most of the characters she played had one thing in common — the refusal to play by the rules. 
Pedretti shared that her parents taught her that "the system is not there to support [them]," so she tried to create the world she prefers to see and live in.