A Look into Vanessa Grimaldi's Expensive Engagement Ring
Vanessa Grimaldi's engagement ring features an estimated 1-carat oval-shaped diamond with two side stones, each estimated to be at around 1/4 carat.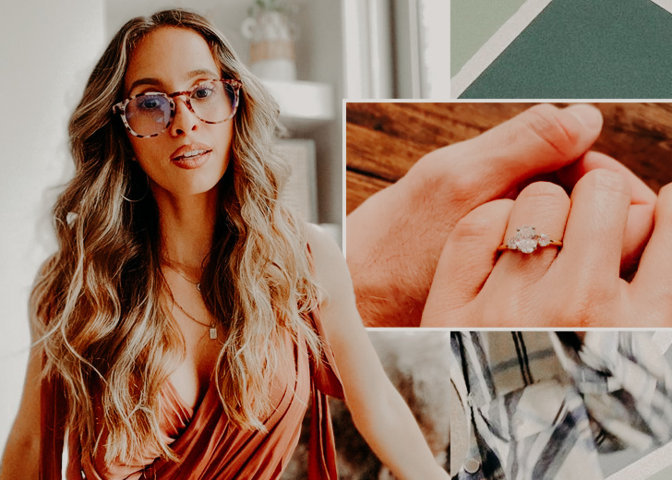 The Bachelor star Vanessa Grimaldi found herself another beau after things didn't work out between her and Nick Viall following the proposal on season 21 of the reality show. 
Grimaldi announced her engagement with her boyfriend Josh Wolfe on August 10, 2020, via an Instagram post. 
The Favourite Day of Her Life
Grimaldi declared on Instagram that August 9, 2020, would forever be the favorite day of her life as it marked the day the love of her life put a ring on their relationship. 
She went on to share that Wolfe was her everything and that she could not wait to be with him forever and ever. The caption was concluded with a generous topping of red heart emojis before she ended it with "#engaged." 
The announcement came with a series of snaps that captured the special evening for the couple. Apparently, Wolfe popped the question on the grounds of Porte Saint-Louis, Canada, or so the post's location tag suggested. 
Wolfe Had It All Planned Out
The snaps featured Wolfe sporting a casual white on white, shirt over t-shirt combo with a pair of grunge jeans to go. His attire was brought to completion with a pair of spotted sneakers. 
As for his lady, she donned a cute pink top and a pair of faded jeans for the night. Accessorizing her look, she chose a white clutch bag and a pair of comfortable-looking brown sandals. 
Evidently, the boyfriend also had the whole night planned out as he had an entire segment of the monument lit up with candles and an accordion player filling the ambiance with music. 
The series of snaps saw Wolfe get down on one knee and Grimaldi cover her mouth in surprise before she said yes. The last picture in the series saw the newly engaged couple celebrated with glasses of champagne. 
About the Bling
Although fans were not rewarded with an up-close look at the ring that symbolized their union at the time, Brides magazine took it upon themselves to give fans the opportunity. 
The outlet consulted an expert, Kathryn Money, SVP, Merchandising & Retail Expansion for Brilliant Earth, who revealed that the bling adorning Grimaldi's left hand featured an estimated 1-carat oval-shaped diamond with two side stones, each estimated to be at around 1/4 carat. 
The beautiful rocks were bound together with an 18K yellow gold band. The outlet also reported that Wolfe had his engagement ring made by a local jeweler in Montreal. 
Money also estimated that the ring would have cost anywhere from eight thousand to twenty thousand dollars depending on the quality and specific characteristics of the center gemstone.
However, that beautiful bling is not the only way Wolfe celebrates his beautiful fiancée.
In an Instagram post made on International Women's Day, Wolfe revealed that his would-be-wife had gotten back to following her passion teaching those with learning difficulties.
He also shared his hope that her acts would inspire others to follow what they were passionate about in whatever way they could because she had been inspiring him every single day.