Tyler Lepley on Having a Deeper Connection with His Girlfriend during Quarantine
Tyler Lepley admitted quarantining with his girlfriend was not as easy as he thought.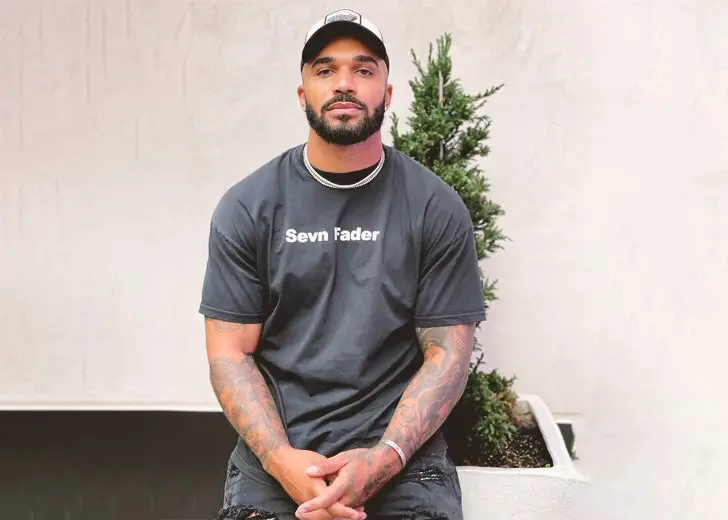 In Hollywood, it is common for rumors about celebrities and their drug abuse, death, or their relationships to make rounds. Sometimes these rumors turn out to be true, while other times it can be totally absurd, especially the one about The Haves and the Have Nots' star Tyler Lepley.  
The actor starred as Benny Young on OWN's popular drama series helmed by actor-writer-producer-director and successful studio owner, Tyler Perry, with whom Lepley shared a close connection. And for some reason, people started spreading rumors that Perry and Lepley were in a relationship.
Tyler Lepley Debunks Gay Rumors
The actor addressed those long-lingering rumors on Angela Yee's Lip Service podcast. On a recent episode of Lip Service, helmed by host Angela Yee, Lepley spoke on his career, life, and the rumors surrounding his preferences and his relationship with Perry.
When asked about the rumors about him "being gay," Lepley quickly ended any confusion on the matter with Yee and her podcast co-hosts, Gigi Maguire and Lore'l.
The actor shared that those rumors probably started circulating when he started out in the industry in 2013 when The Haves and the Have Nots series premiered. 
I know Tyler [Perry] personally, and he's not gay. I was seen around him, and suddenly, 'he's rubbing off on me,' and people felt like I was gay or something like that.
Lepley elucidated that he was straight and definitely not into the same gender. He also let his fans know that he has been in a relationship with his girlfriend for a long time. 
Tyler Lepley and His Longtime Partner
During his appearance on xoNecole, Lepley opened up about his relationship and why he kept his personal life private.
When asked about the details of his love life, the actor did not reveal his girlfriend's identity, but he noted that she worked in the same industry as him and explained that he kept his personal life private because he wanted a peaceful and calm space that was difficult when working in the entertainment industry. 
When asked how his quarantine with his girlfriend was going, the actor cheekily replied that it was 'interesting." He explained that his work took him to different places a lot, and it also meant that he had his own space and privacy most of the time. 
The quarantine made him realize it was difficult to adjust to the change, and he confessed that his girlfriend was better at it than he was. He noted that she had no problem working from home and doing everything from where she was at. 
He admitted that he needed his own space from time to time, and the quarantine helped him learn more about his relationship. 
As for making a wife out of his partner, the actor confessed it was something he thought about, which he revealed during his appearance in xoNecole. He noted that once upon a time, he was against marriage, but now he was open to it.
Once he has fulfilled his dreams, he might get married.