Does Travis Van Winkle Have a Partner? Here Is Everything We Know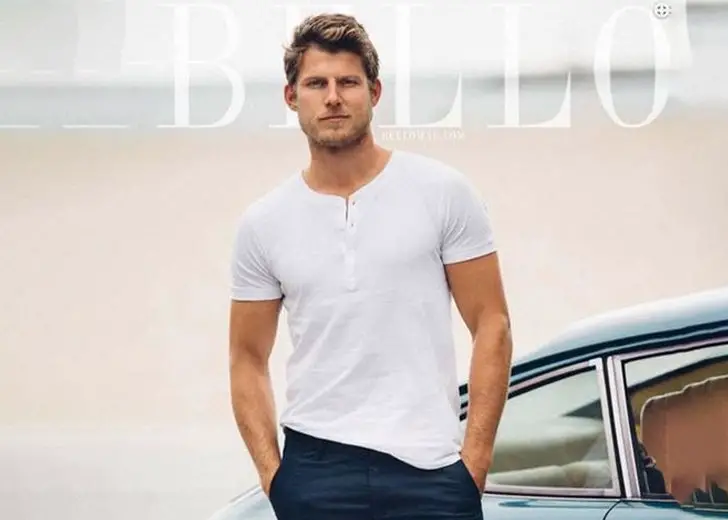 Last October, Netflix released the third season of You, the psychological thriller television series based on the books by Caroline Kepnes. 
Audiences got to see the resident stalker Joe Goldberg played by Penn Badgley once again.
And this time, he was joined by many new stars, including the eye candy Travis Van Winkle. Winkle has famously appeared in Transformers as Trent Sutton-DeMarco, Megan Fox's boyfriend. 
But in You, he took on the role of Cary Conrad, a wealthy married businessman who ends up as a victim in Goldbergs' twisted mess. 
Fans impressed by Winkle's performance began wondering about his offline relationship status.
Here is a breakdown of the actor's current relationship status and dating history. 
Is Travis Van Winkle married?
It appears the actor is currently single. 
There are no confirmed reports about whether he is married or has a partner.
 And after going through his social media, it seems like the actor is not dating anyone, or it's either that the actor has kept his love life under wraps.
The actor often posts his work and thirst trap photos but is careful not to offer any insight into his love life.
And it looks the actor might not reveal much soon as he is relatively private and believes in the dangers of lack of privacy on social media. 
During an interview with The Italian Rêve, the actor gave his thoughts on the social media culture. 
"My relationship with social media is a bit riddled and complicated because I know the implications that social media has, potentially," said the actor. 
Travis Van Winkle's Previous Partner
However, Winkle wasn't always private on social media. 

Travis Van Winkle's former partner, Jessica Kemejuk (Source: Jessica Kemejuk/Instagram)
The actor often posted about his previous relationship with his former partner and actress Jessica Kemejuk, best known for starring in The Neighbor (2017), Saltwater (2016), and ToY (2015).
There are no traces of these old loved-up posts on Winkle's Instagram currently. 
It is unconfirmed how Winkle and his partner met or when they got together and broke up, but according to Live Rampup, they started dating around March 2016 or earlier. 
The outlet reported an instance when Winkle gushed about his partner in September 2017 during Kemejuk's birthday. 
He had apparently shared a photo and mentioned how the former couple had celebrated their special day in the caption. 
Travis Van Winkle's Opinion on Dating
Although the actor seems too busy to be dating these days, in 2012, he opened up about his thought on dating to Alloy Entertainment.  
The actor revealed that a perfect date to him was a day-long date where couples enjoyed each other's company during the day doing things like having brunch and going to the beach.
But in the evening, he would prefer to be well dressed and go to dinner. 
He also shared some of the dating rules he lived by. "I like when you date someone and there are not too many games going on," the actor told Alloy Entertainment. 
But a dating rule he found ridiculous was the "no sex on the first date" rule. He also shared that he could not wait to meet his future wife.