Travis Tritt's Daughter Tyler Reese Tritt Says Country Music Is What She Always Wanted to Do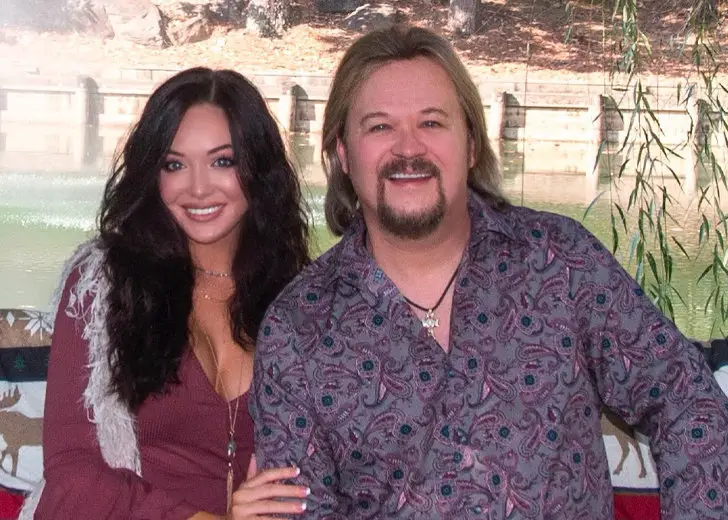 Travis Tritt is a country music veteran in his own right, and when fans came to know that his daughter, Tyler Reese Tritt, followed his footsteps into the industry, it wasn't that big a surprise. 
After all, it was always in her roots, or as she sings, "Blame it on my roots!" 
Travis Tritt's Daughter Came out of the Womb Singing
In 2017, the songster's daughter put up a video on her YouTube channel where she outlined how she found her way into the world of music. 
Early in the video, she shared how her mother told her she came out of the womb singing. 
She quickly digressed into her father telling her that growing up, her favorite movie was The Little Mermaid, and by extension, her favorite song was 'Part of Your World.'
Travis also told his daughter that she would run around the house in nothing but a diaper and scream the lyrics to the Disney classic track. 
Well, as far as Tyler was concerned, she was singing. Sadly, by the time she mastered the song, her father was tired of hearing it. 
But that did not mean that he'd stop supporting his daughter in her pursuit. 
For Tyler Reese Tritt, Music Is Family
Tyler shared further along in the video that for her, music meant everything to her. It was family. 
"Waylon Jennings held me when I was a baby," she flaunted before admitting that she always knew that country music was what she wanted to do. 
Trying to put into words how the music made her feel, she couldn't go much further than claiming that she became a different person when she was performing. 
I feel like I can just take over the world. It's an amazing feeling. It's something I can't get from anything else.
Travis Tritt Let His Daughter Perform Alongside Him
Being the doting dad that he is, Travis has always supported his child's dreams. With that being said, he did hold back on launching her as a child.
As per reports from Countryfancast, Travis' wife Theresa Nelson Tritt confirmed that Disney and Nickelodeon wanted to sign Tyler early on, but Travis wouldn't agree to it. 
Instead, he gave her the time to hone her skills as a performer and let her perform under his wing as often as he could. 

Travis Tritt singing for Tyler Reese Tritt as a kid (Source: Instagram)
The first time that the father-daughter duo performed for the public was on Father's Day 2013.
The two of them came together to sing a cover of Patty Smyth and Don Henley's hit, 'Sometimes Love Just Ain't Enough.'
Tyler Reese Tritt's Debut Single
On November 3, 2017, Tyler got out from under her father's caring wings and set out on her own with the release of her debut single 'Perfect' with Post Oak Recordings. 
The song was produced by Jesse Owen Astin and co-written by Astin, Adam Folsom, and Dionne Osborne.
On a later date, she shared that the sole intent behind the song was to form a connection with her audiences. 
"I want everyone to hear it and say, 'that reminds me of my first love,'" she affirmed, "That common thread of the excitement of a first love, the heartache, and feeling that never really leaves even with the passing of time."