Did Too Short and Wife Erica Escarcega Split? Here's His Stance on Marriage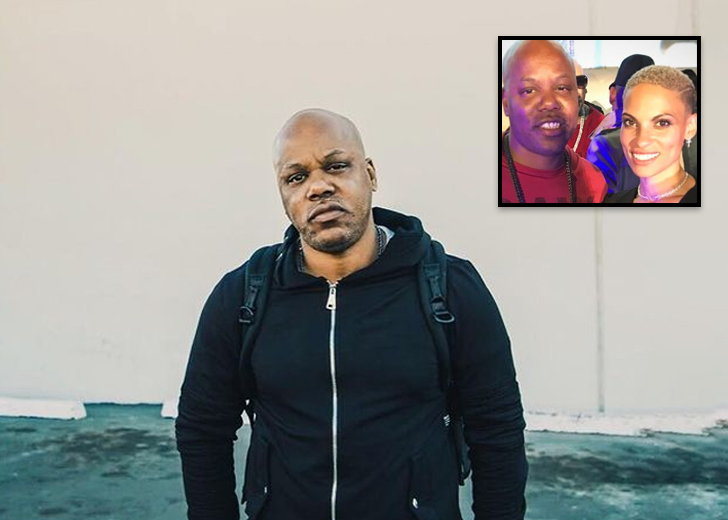 Fans who are wondering, "is Too Short married," it is unconfirmed if he is, but the legendary was married to his wife, Erica Escarcega. 
Born Todd Anthony Shaw, Too Short entered the rap game in the '80s and has been a fixture ever since.
Dubbed the "King of Hyphy," the rapper started by selling homemade rap tapes and eventually caught the attention of label executives at Jive Records.
He has since released various albums like Born To Mack, Life Is Too Short, Short Dog's In The House, and songs including 'Blow the Whistle' and 'Gettin' It.'
Using his pimp pedigree to release back-to-back platinum albums about growing up in the ghetto, he has remained a significant player in the rap game for over 25 years.
Apart from the rapper's prolific career, he has been known to be quite the player. 
But after years of living like that, Too Short welcomed change with open arms. Here is a breakdown of the rapper's romantic life and thoughts on marriage. 
Too Short's Wife and Daughter
As per StarsOffline, the rapper was once married in 2000 to his now-estranged wife, Escarcega. It is unclear if the two are officially divorced, but it is said that Too Short's promiscuous lifestyle allegedly put a strain on their marriage. 
There were also speculations that he and his former wife share a child, but it has never been confirmed. However, the Bay Area artist welcomed his daughter, Yani Shaw, with his partner Sue Ivey in December 2018. According to TMZ, he was 53 at the time. 
The rapper had previously explained that he put off starting a family because he was enjoying his "celebrity-hood" and not ready to settle down. 
I can tell you that the reason I didn't have kids before now is because I didn't want to be a father at the wrong time. I knew who I was; I knew what I was doing, and I was just enjoying my celebrity-hood.
The outlet also reported he was working on a documentary with Ray J and his manager David Weintraub about raising their little girls in Hollywood. But so far, there has been no news about the documentary yet. 
As for his relationship with Ivey, no one knows if he made a wife out of her or if they are even together. 
Too Short on Marriage
Although the rapper does not seem keen on marriage, he shared his thoughts on it with Vlad TV.
When the host asked him about his thoughts on Kanye West and Kim Kardashian's divorce, he noted that marriage needed to be abolished and replaced with a system that allowed couples every five years to determine whether they wanted to continue their union. 

Too Short with E-40 and Dave Chappelle. (Photo: Instagram)
According to his idea, couples would sign an agreement, which would dissolve every five years for the first ten years, so that way couple had two chances to walk from the marriage.
But after the first ten years were up, the union was forever. 
He added that statistically, couples who can make it through the first ten years have a better chance at staying together in a lifelong relationship.
The rapper's commentary entertained the host, who could not stop laughing.