Tommicus Walker and LeToya Luckett's Divorce amid Cheating Rumors
Tommicus Walker has a daughter with his first wife, Sherese Nix.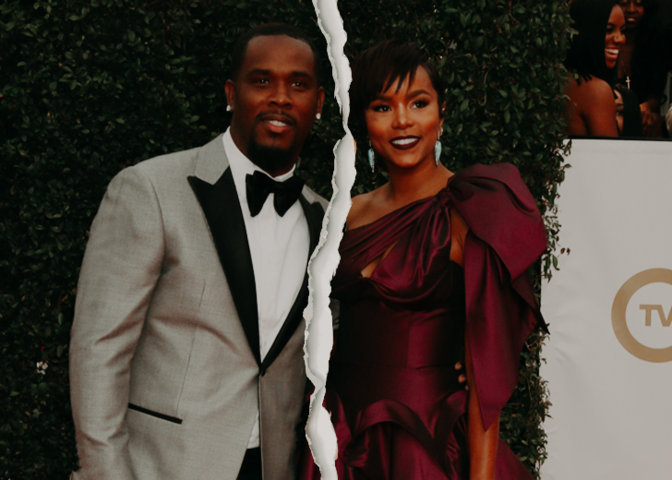 Earlier this year, Tommicus Walker and LeToya Luckett called it quits after three years of marriage.
On January 11, the former Destiny's Child member announced their divorce by sharing an official statement through a since-deleted Instagram post.
"After very prayerful consideration, Tommicus and I have decided to get a divorce," she wrote, posting a photo of the ex-couple and their children Tysun Wolf Walker and Gianna Iman.
"It is my deepest desire for us to be loving co-parents and keep a peaceful environment out of respect for our children," she continued.
She ended her lengthy caption by thanking her well-wishers in advance for their prayers, support, and space while urging them to understand their need for privacy.
Walker, a Texas-based entrepreneur, also took to Instagram to confirm the split, describing their decision as "very difficult."
In his since-deleted post, he stated that he and Luckett would remain committed as friends to co-parent to their 11-month-old son, Tysun, and 2-year-old daughter, Gianna.
Before the divorce, rumors of Walker cheating on Luckett swirled the internet. On the day he announced the divorce, he also addressed the speculations through his Instagram stories.
Walker claimed that he was not unfaithful to his ex-wife, blaming "outside forces" for creating confusion in his marriage.
They Visited Marriage Counselor before Divorce
Walker and Luckett, who got married in December 2017 in an intimate wedding ceremony in Texas Hills Country, had a sour marital relationship before calling it quits.
As a result, they had marriage counseling sessions during their appearance on VH1's reality show T.I. & Tiny: The Family Hustle in 2020.
In an episode that aired in May 2020, the former couple separately discussed their thoughts and disruptions that were making them distant.
According to Walker, he was rude, used a direct tone while speaking, and didn't say calm words — all of which Luckett disliked.
On the other hand, she shared the complaints he had with her — she didn't cook enough; she was not as patient in the arguments as she used to be, and she didn't plan enough alone time.
"I do feel that when you aren't kind, and when you are aggressive in your words, it shuts me down, all of me down," Luckett confessed.
After the hard counseling session, they discussed more things about their relationship while Walker drove the car to the airport. In the end, he left Luckett behind as he took a flight to Dallas alone.
The sourness between them didn't go away afterward, which ultimately cost them their marriage.
Both Were Married Previously
Prior to their marriage, both of them were married to different partners.
Walker was married to a woman named Sherese Nix between 2006 and 2014. Nix's Facebook profile, which was last active in 2010, shows that she is a former assistant principal at Cedar Hill ISD.
The reality star and his first wife also had a child together — a daughter named Madison Walker, born in 2012.
As for Luckett, age 40, she married an author and motivational speaker Rob Hill Sr., in 2016. But her private marriage lasted only for some months, as they divorced due to personal issues.