Tom McCarthy's 'Stillwater' Starring Matt Damon Runs Deep But in the Wrong Direction As Amanda Knox Blasts The Premise
Amanda Knox expresses her disappointment towards Matt Damon and Tom McCarthy over the portrayal of her story in 'Stillwater'.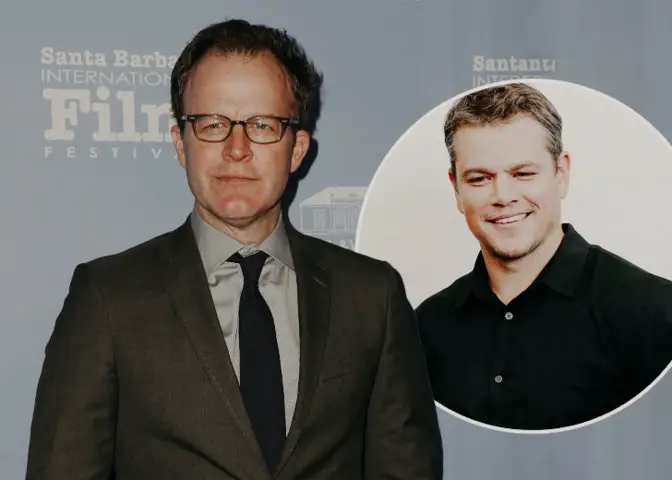 Tom McCarthy's latest movie, Stillwater stars Matt Damon (Saving Private Ryan) and tells the story of a father trying to free his daughter who has been convicted for murdering her roommate.
The story is loosely based on Amanda Knox's story of being wrongfully convicted alongside her boyfriend at the time for the same crime in 2007. Her roommate Meredith Kercher was killed by Rudy Guede. 
Knox was released after four years in an Italian prison and was acquitted of murder in 2015. Over the years, her story has attracted a lot of attention, resulting in few tv productions including Amanda Knox: Murder on Trial in Italy and Stillwater.
And while Stillwater is just a loose adaptation that doesn't have to stay true to the facts, it still does not do justice to the person who is the inspiration behind the story — Knox. She took to Twitter on July 30, 2021, to address the issue behind the movie with a series of tweets.
Does my name belong to me? My face? What about my life? My story? Why does my name refer to events I had no hand in? I return to these questions because others continue to profit off my name, face, & story without my consent. Most recently, the film #STILLWATER.

/ a thread — Amanda Knox (@amandaknox) July 29, 2021
Knox slammed Stillwater for using her name and the notoriety of her case to turn in a profit without her consent. In the Twitter thread containing roughly thirty tweets, she shared her side of the story as well as how her name had been thrown around to tell the story of the murder case she was embroiled in as an innocent bystander.
Knox pointed out that in most of these cases of retelling of her story, she had been portrayed wrongly, often being described as a criminal who spent four years in prison. The retellings had made money for many filmmakers involved while hurting her reputation in the process.
But that wasn't the only thing Knox showed her dissatisfaction towards. She said she didn't like how the series of events of her roommate's murder was referred to as "the Amanda Knox saga."
She explained she had almost-zero agency in the almost eight years of trial and had all the attention shifted to her instead of the shoddy police work and Italian authorities' mishandling the case. 
Knox shared she was on the receiving end of complaints from many people when she had no control over it.
This focus on me led many to complain that Meredith had been forgotten. But of course, who did they blame for that? Not the Italian authorities. Not the press. Me! Somehow it was my fault that the police and media focused on me at Meredith's expense.
Knox quoted McCarthy telling Vanity Fair that he was directly inspired by the Amanda Knox saga and couldn't help but imagine how it would feel to be in her shoes. She also called him out for saying they had left her story behind and fictionalized everything but still using her name to promote the movie.
She went on to say that she forgave many of these things and understood that the other party had no obligations to approach her. Knox then clarified that whether the movie's story had been fictionalized didn't matter, as anything portrayed in it would affect her reputation.