How Quentin Tarantino Unknowingly Played Matchmaker for Tim Roth and His Wife Nikki Butler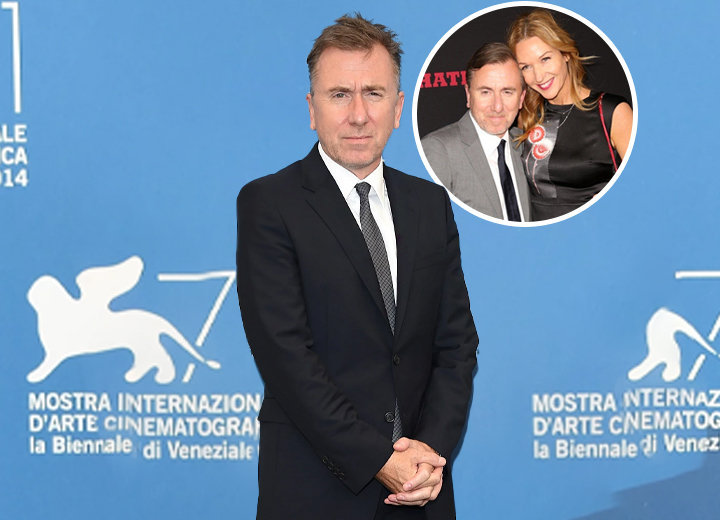 Tim Roth and Quentin Tarantino have a long-standing friendship. It was a friendship that started at his flat all those years ago when Tarantino had only a script for Reservoir Dogs.
The pair sat down, read the entire script, and later made the movie together, with Roth starring in it. The collaborations with the legendary director have become Roth's most famous works.
But it's not just his professional life that changed after meeting Tarantino. His personal life, too, took a massive turn for the better after meeting and working with the director, although chance played as big a role as the Once Upon A Time In Hollywood director did.
Tim Roth Met His Wife at 'Reservoir Dogs' Premiere
In 1992, moods were high for Roth and Tarantino as they attended the Reservoir Dogs' premiere at that year's Sundance Film Festival. Unbeknownst to either of them, Roth's future wife, too, would be nearby.

TIm Roth's wife, Nikki Butler. (Photo: Tim Roth/Instagram)
Nikki Butler, a fashion designer, was in Salt Lake City but not attending the festival. Instead, she was there on a skiing trip with some of her friends.
They met, but theirs was not an immediate connection. She did not know him and had not watched any of his movies; he was smitten from the very beginning but thought she was un-gettable, so to speak.
He thought she was "out of [his] league — too tall and gorgeous," something he would confess in an old interview with The Observer.
Roth almost did not shoot his shot.
But, after some mutual friends set them up on a date, things changed forever. "We were snogging at the bar within 20 minutes," he recalled of their meeting.
A year later, in Belize, while he was in the middle of shooting for a movie, they married. "We decided to run away and do it on a film set," Roth said of his nuptials.
He first got a tattoo of her initials on his arm, then chugged a beer with his friend (maybe for the courage for what he was about to do), and then went back to Butler and proposed to her. He might have given her a good scare in the process — she thought he was going to break up with her.
Tim Roth's Family Life with Wife and Children
Before getting into a relationship with Butler, Roth was already a father to one. He had his first kid, son Jack Roth, in 1984 with his then-girlfriend Lori Baker — Roth was 23 at the time.
After marrying his wife, he had two more — the couple's first, Timothy Hunter (named after Hunter S. Thompson), arrived in 1995, and their second, Michael Cormac, was born on January 5, 1996.
He moved to Los Angeles years before having his kids and marrying Butler. After marrying, he built a family life in Silver Lake, Los Angeles.
All his children are in the entertainment business, although Timothy seems to be the more quiet one. Jack is an actor and has worked in over 34 acting roles, movies, TV shows, and music videos combined.
Michael Cormac Roth is a musician, and aside from working in the music department in New Order in 2020, he is an independent music composer and producer who has tunes up on many streaming platforms like Spotify, SoundCloud, and Apple Music.