Thora Birch Once Got Fired Because of Her Protective Father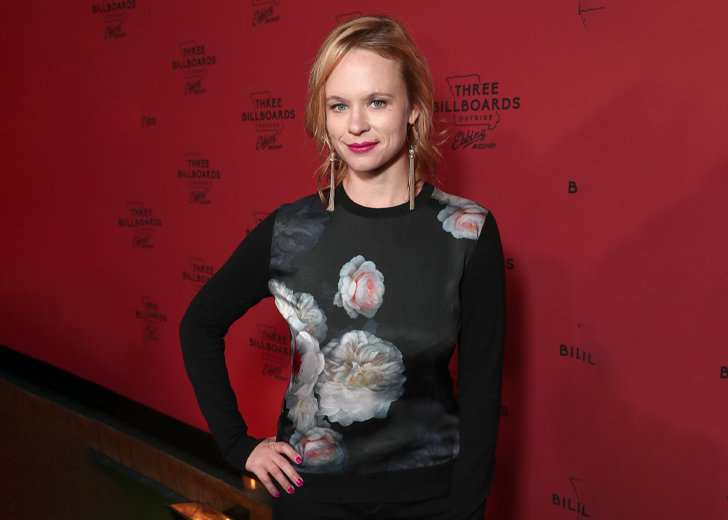 Actress Thora Birch rose to fame through her works in movies like Clear and Present Danger (1994) and American Beauty (1999).
However, after starring in 2001's Ghost World, Thora largely disappeared from the big screen.
She had remained one of Hollywood's bright young stars for almost a decade before suddenly moving away from the spotlight.
For years, very little was heard of Thora. It was only towards the end of 2010 that she made the headlines again, and not for good reason.
Thora was set to play the role of Lucy Seward in an off-Broadway revival of Dracula.
However, she was fired from the stage play after her father reportedly threatened another actor.
Thora Birch Got Fired Because of Her Father
According to ABC News, Paul Alexander, Dracula's director, shared they had removed Thora from the project after her father, Jack Birch, objected to an actor rubbing Thora's back during a scene. 
When the actor tried to explain that he was directed to do so by Alexander, Jack threatened the said actor by saying, "Listen, man, I'm trying to make this easier on you - don't touch her." 
Alexander expanded on his decision, saying he had to let Thora go for the safety of his cast and crew.
Birch's father denied he had made any threats and told the New York Times he was merely "trying to convey Thora's discomfort."
According to Alexander, Thora's father accompanied her to the set for most rehearsals to provide support and guidance. However, his behavior on the set was intrusive.
During one rehearsal, he had been spotted peering through one of the set's windows.


Thora Birch sharing about her early acting roles with Great Big Story (Source: YouTube)
"It really was like 'Nightmare on Elm Street,'" Alexander said. "It was bizarre. He also insisted on hanging out in the girls' dressing room. And all the girls are in it. Including people besides his daughter!"
Jack said he was examining "a loose, very wobbly platform that Thora and others had to walk through" when his actions were misunderstood as him peering through the window.
Thora was replaced by her understudy. As for losing her role in Dracula, she said she was in a state of shock and found it hard to believe. She also noted that her father was her best supporter.
Thora Birch and Parents
Thora was born to her parents, Jack Birch and Carol Connors, on March 11, 1982, in Los Angeles, California.
Both of her parents were adult film actors throughout the 1970s and met on the set of 1972 adult film Deep Throat.
By the time Thora was born, her parents had already moved away from doing adult films.
During one of her appearances on WTF with Marc Maron, the actress revealed her parents were fairly conservative, but not "in the religious sense."
She shared they were very strict, health-conscious, and wouldn't let her watch much TV. However, they let her babysitter take her to auditions for commercials.
And that was also how Thora got started with her career by appearing in advertisements when she was just four years old.
Thora has since appeared in dozens of movies. More recently, she starred in projects such as The Walking Dead (2019-2020), and 13 Minutes (2021).