'The Lost Daughter' Author Elena Ferrante Doesn't Mind If Maggie Gyllenhaal's Film Adaptation Takes Different Creative Direction
Ferrante says, "It's important for me — for her, for all women that her work be hers."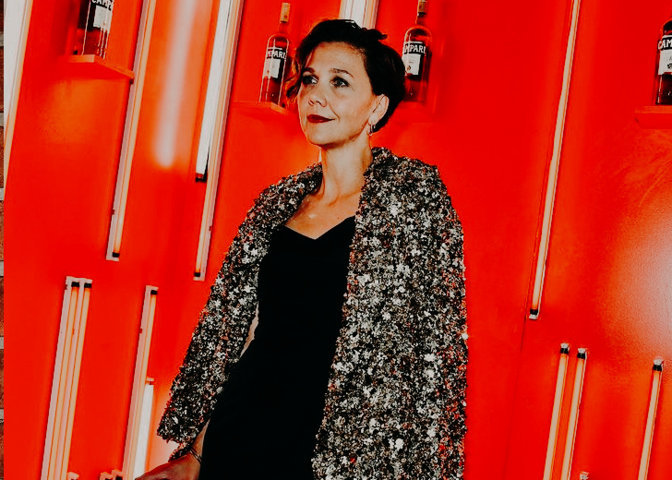 Maggie Gyllenhaal is adapting Elena Ferrante's famous book The Lost Daughter as a film — and the author admittedly won't have any problem if the director molded the content as per her creative need.
Ferrante wrote a column for The Guardian on October 6, 2021, reasoning her opinions. She stated she was attached to the book and shared how a part of her would like to see the movie being faithful to her novel. 
But then, contradicting herself, the famous writer clarified how it was more than just her invention.
She asserted that Gyllenhaal had found her reason to test her creative capabilities with the book and would give its cinematic form from her experience, albeit getting a plotline from the novel. 
Ferrante recounted what she thought when she first found out about Gyllenhaal's adaptation of her 2006 book. In her own words, the Italian novelist wouldn't say anything if the American actress systematically betrayed her text or used the novel as a launchpad.
This is my book, this is my perspective. If you want to make a film, you have to stick to it. 
A feminist in her own rights, Ferrante believed it was important for every woman's work to be solely hers.
She acknowledged that her book reflected her creation, with its strengths and defects, and implied she found solace in lending the product as a foothold for another woman's invention. 
Ferrante expressed how challenging it was for women to seek all the opportunities to create their art, stating that no woman should face obstacles, especially when inspired by another woman. 
The 78-year-old also confessed that women had to up their game and emphasize their work regarding refinement, intelligence, the richness of invention, and emotional density,  
The stakes are higher: women have to contribute to an artistic genealogy of our own that stands up. 
After elaborating on why she wouldn't mind if the movie took a different creative direction, Ferrante disclosed she would not have the same attitude if a man adopted her film. The veteran writer opined it would do him better if he respected a woman's view and adhered to her world.
'The Lost Daughter' Cast and Details 
The premise of The Lost Daughter will touch down on motherhood and child parenting subjects, chronicling a story of a woman confronting her dark past while on a beach vacation. 
The directorial debut of Gyllenhaal will feature Dakota Johnson as Nina, Paul Mescal as Will, Olivia Colman as Leda, and Oliver Jackson-Cohen as Toni. 
Other cast members to be part of the project are Ed Harris, Jessie Buckley, and Peter Sarsgaard. 
The movie, filmed in Greece in 2020, will have its world premiere at the Venice Film Festival in September 2021. After that, the movie will be aired on Netflix as the streaming service gained remaining worldwide rights from Endeavor Content.