Tammy Rivera Counters Waka Flocka's Alleged Post-split Shade
Tammy Rivera is not sitting idle as Wacka Flocka allegedly shades her.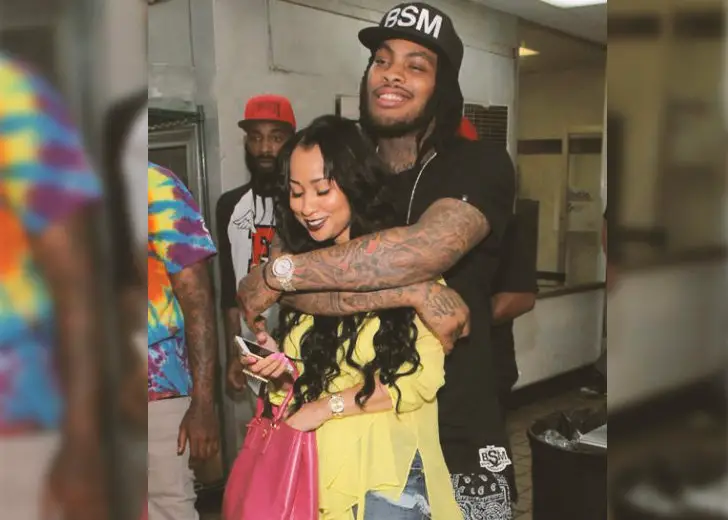 For months, break up rumors about Wacka Flocka and his wife Tammy Rivera have been circulating. 
On September 8, blog site The Neighborhood Talk reported that an anonymous source close to the couple had claimed that the pair were heading for divorce.
The source claimed the split was caused by the couple growing out of love, but it could also be because of Flocka's cheating scandal. 
Despite the rumors and allegations, the couple themselves have not addressed the matter.
But the following day, Flocka's mother, Debra Antney, commented on the post, saying her son would be fine even if they broke up. 
Her comment went viral, as it seemed like she was confirming the breakup indirectly.
However, it also warranted hate for the mother from many social media users for involving herself in a personal matter of the couple. 
Users accused Antney of being shady for saying things like that when she previously said she loved Rivera like a daughter she never had.
They also suggested that Antney should stay out of the couple's relationship woes. 
Waka Flocka Allegedly Shades Tammy Rivera
The couple has not spoken on their breakup, and they seem hell-bent on keeping it a secret because last week during New York Fashion Week, Flocka ducked a question about his relationship when asked by Page Six. 
He was asked if the separation rumors were true, and he responded with, "No habla Ingles. No comment. It's beautiful, next question."
On September 18, The Neighborhood Talk reported on Flocka's Instagram story. 
The rapper had uploaded an Instagram story with power couple Jay-Z and Beyonce's photo with a text that said, "You gotta build with someone who wants it as bad as you do. A power couple is two hustlers. Not a hustler and a leech."
Many fans thoughts that the comment was subtly shading his wife, and they even took to the comment section to express their dissatisfaction at Flocka's comment, writing that Rivera was anything but a leech. Rivera and Flocka also commented on the post. 
Rivera wrote, "He definitely wasn't talking bout me y'all. THATS FOR SURE!" Fans replied to her comment, showing love and support, saying that Flocka probably referred to himself as the leech. 
Flocka then replied, noting that he was not disrespectful and that the fans' narratives were wrong. 
Waka Flocka's Cheating
Some fans felt his post was for his new woman since he has come under fire for cheating on Rivera multiple times. 
In 2016, the couple split for six months after Rivera had enough of Flocka's cheating. In fact, on their WE show What the Flocka, Flocka even said that his cheating made Rivera stronger during the couple's visit to therapist Dr. Siri. 
The couple discussed their past marital woes when Flocka said his cheating made Rivera meaner and stronger to live a life under the media's scrutiny. 
Rivera disagreed with his logic and said "beating him" made her stronger.