Sy'rai Smith Opens up about Her Weight Loss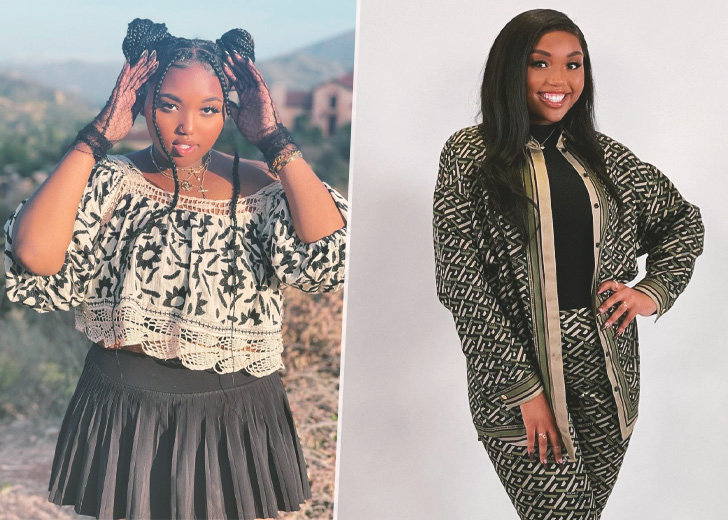 Singer Brandy's daughter, Sy'Rai Smith, got candid about her weight loss journey during her recent appearance on The Real.
She spoke about what made her decide to lose weight and the pressure she felt regarding her weight for a long time.
Sy'Rai shared she had many health issues when she hadn't undergone her weight loss. She came to realize that she wouldn't be able to live the life she wanted to if she continued on the path.
Her family was another reason why she was determined to lose weight.
I really really took time and I thought to myself. I wanna be there for my little sisters, my little brothers. I wanna be there for my mom, my dad. And I was like 'I need to change, like NOW.
Sy'Rai Smith's Mother Supported Her Throughout the Journey
The first thing she did to achieve her current weight was change her mentality and lifestyle and the progress she made followed.
However, Sy'Rai's weight loss wasn't without challenges, and having been in the spotlight from a young age because of her mother made things harder.
Furthermore, she also opened up about being insecure about her body, just like how many other women are after comparing themselves to others on social media.
People have eyes on me. People have eyes on mom all the time. So, I did feel pressure to quickly do it or… to form a little Instagram body... 
Sy'Rai added that her insecurity made her feel like she was the odd one in her family.
It made her feel like her mother was embarrassed about her, even when Brandy had always been there to support her. "She always was supportive. She always knew that I was beautiful, and she supported me whether I wanted to lose a lot of weight or not."
Following her daughter's appearance on The Real, Brandy took to Instagram to show her support for her daughter once more. Posting a screenshot from the show, the singer praised her daughter's spirit and courage.
Sy'Rai Smith and Her Mother
Sry'Rai is Brandy's only child. The singer welcomed her daughter with record producer Robert Anthony "Big Bert" Smith in 2002.
Like her mother, Sy'Rai is also looking to make a name for herself through music. She released her song 'At Your Best' on her YouTube channel in April 2020.
Aside from the song, she has also uploaded other makeup related and vlog-like content on her channel.