Suni Lee Is Pursuing College Education after Olympics Triumph
"Everybody here is so nice and welcoming. It feels like home," Lee said of her new campus.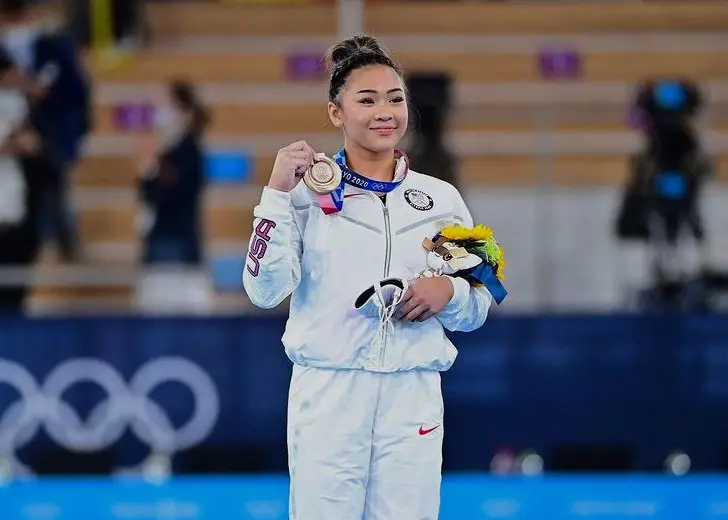 After bagging three medals in the 2020 Tokyo Olympics, gymnast Suni Lee has officially begun another chapter of her life — college. 
The Olympian made headlines all around after news broke that she was officially starting her freshman year at Auburn University in Alabama, just weeks after making history as the first Hmong-American Olympic gymnast. 
During her time in Japan, she competed for Team USA and brought home a gold, a silver, and a bronze medal for gymnastics. She flaunted her winnings on Instagram in a snap with her parents.
Lee's Words of Appreciation
Before the start of her freshman year, the Olympic athlete spoke at a press conference, which the Auburn Gymnastics later shared on their Instagram page.
Lee told the attending reporters that everyone on campus had been very welcoming of her.
She also appreciated everyone reaching out to her separately just to ensure that she had all she needed before sharing her excitement over the opportunity to compete for her university. She added, 
The team has really amazing girls and they all bring something to the table, so I'm really excited to be competing with them. And I'm really excited for how this season is going to go because I feel like we're gonna be really good this year.
An Olympian Going to College
Admittedly, it is rather rare for an Olympian to go back to college after achieving so much success at the Olympic games. However, in an interview for AuburnTigers.com, she explained that it was important for her to continue her education. 
She stated she had to take advantage of the opportunity she was presented with. Because nobody had done it before, she expressed her desire to be the face of the idea that people can attend college and still make money. 
The outlet reported she would be supported by a management team to handle her endorsements and appearances.
During her time in the university, she would be looking towards Auburn gymnastics head coach Jeff Graba and assistant coach Ashley Johnston for guidance. 
Lee Is Focused on Resting
For the time being, though, the athlete had converged all her focus on resting up after an understandably tiring time competing at the Olympics. She said, 
Right now, rest is the main focus because at the Olympics I was a little bit beat up. Coming here, I was hoping to let my body rest, and mentally as well, because that does take a lot out of me.
Lee was also looking forward to being able to go out without being called out. But, of course, having made history at the Olympics recently had put a huge spotlight on her. Still, she was hopeful that the excitement would die down in due time. 
Being an elite gymnast, she seldom had time to have fun and hang around with her friends. So, that was also something she was hoping to change as she pursued higher education.
She will be a member of the first class of NCAA student-athletes to capitalize on her name and will be a business student for her undergraduate years.
The university's publication reported that her business education at Auburn would be multifaceted.
She will study marketing principles at school and readily apply her knowledge elsewhere.