Steve Howey's Intent behind 'I'm Gay and Proud' Tweet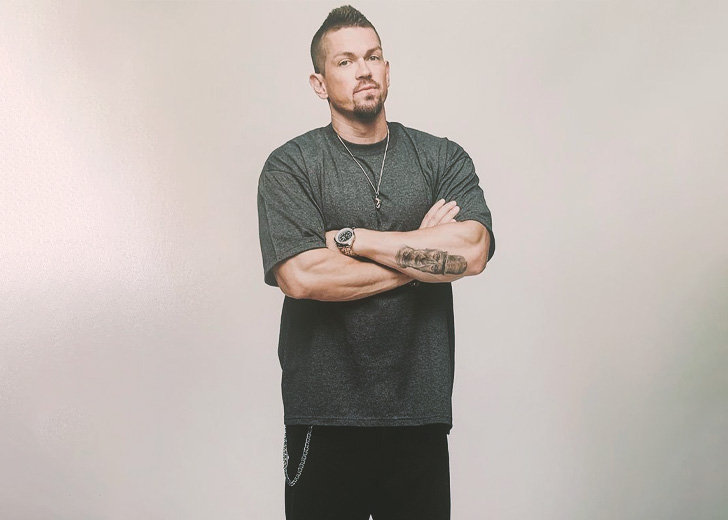 "I'm gay and proud," Shameless actor Steve Howey announced on Twitter.
Although the statement reads cut and dry at first glance, there is usually quite a story peeking out of these five words—as was the case when Howey did it. 
The first question that pops is, "Is Steve Howey gay?"
The answer seems fairly simple: "Well, he just tweeted it, didn't he?" But then again, Howey was married to a wife for eleven straight years and even had his biological children.
Fans' Reaction to Gay Announcement
The tweet in question was made on October 9, 2012, when he was still married to his wife, Sarah Shahi. Understandably, the Twitterati were confused.
While some tried to make sense of what the famed actor was talking about, others differed to mockery and ridicule. 
"Does your wife know?! LOL," wrote one. "Gay as in HAPPY! :P," chimed another. 
Others still thought the actor was making a joke of some sort, like the person who replied, "I [wish.] Oh the foot rubs you'd get from me." 
Steve Howey Coming Clean
Howey left fans with their speculations for five good years before he finally explained his intent during an interview with Advocate. 
Right off the bat, he affirmed he was not gay, but he wanted to make the statement, regardless. 
That was one of those where I wanted to say it, even though that I'm not gay, I can say it and have support for those who are, and for those who have a problem saying it out loud.
His statement was simply an attempt at mellowing out the harsh stigma associated with coming out of the closet. His intention was not to invalidate or take away the weight behind the words he penned. 
Steve Howey Is an Ally to the Gay Community
Coming out as gay, even when he was not, was his way of being an ally to the LGBTQ+ community. Howey also disclosed that he had friends and family in the LGBTQ+ community, and he believed that a person's orientation was something basic and normal. 
I'm a supporter, I'm a friend, I'm an ally, and maybe my voice can help those who are struggling to come out or those who have issues to let them know that if they are a fan of mine, that I'm here to support and have their back.
The outlet reported that Howey's "coming out" reflected his character from the series Shameless, where he plays Kevin Ball or Kev—an accepting ally. 
Steve Howey's Wife Filed for Divorce
A couple of years after Howey clarified his intent behind the infamous tweet, his eleven-year marriage with his wife Sarah Shahi came to an end. 
As per documents uncovered by Us Weekly, the wife filed for divorce in Los Angeles on May 4, 2020, citing irreconcilable differences as the reason for the split. 
In the same report, the outlet confirmed the couple had been separated since April 14, 2020. The estranged pair are parents to a son, William, and twins Violet and Knox.