Stanley Tucci Reveals Cancer Battle and Recalls Painful Memory of His Late Wife Kate Spath-Tucci
"I had a feeding tube for six months," Stanley Tucci recounted.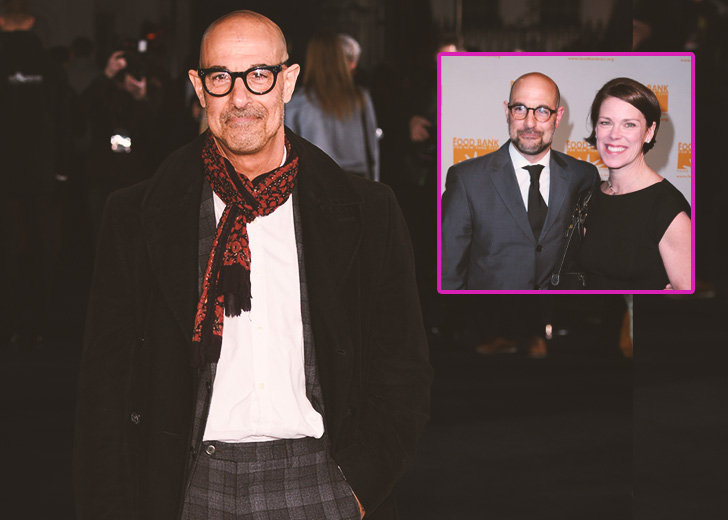 Stanley Tucci was battling cancer around the time he was working on movies like Night Hunter, Patient Zero, and A Private War in 2018. The film star, however, kept the ordeal a secret for three years. 
He finally broke his silence on the diagnosis and its effect on his life during an interview for Vera magazine's September issue. 
Stanley Tucci Relived Painful Memory of Late Wife
In the shocking interview, Tucci disclosed he was diagnosed with a tumor at the base of his tongue around 2018. Unfortunately, his cancer had already grown, so the doctors put him under high-dose radiation and chemotherapy. 
The 60-year-old mentioned that he detested the procedure because he lost his beloved first wife, Kate Spath-Tucci, to cancer. The duo had married in 1995 and maintained a strong bond. 
Later, Kate got diagnosed with breast cancer and struggled with the disease till her last breath in 2009. She died at the age of 47.
Referring to the harrowing past, Tucci revealed he had vowed never to opt for such treatments. He even stated how horrible it was to watch his philanthropist wife go through the treatments for years.
Cancer Made Things Harder for Tucci's Children
Although Tucci was aware of the unforgiving effects and pain of cancer treatment, he had no option but to go under the recommended procedure.
And during the entire battle, he feared what his illness would mean for his family, especially his five children.
Tucci has twins Nicolo and Isabel and another daughter, Camilla Tucci, with his first wife. He has two children — son Matteo and daughter Emilia — with his now-wife Felicity Blunt, whom he married in 2012. 
Continuing to speak with Vera magazine, Tucci remarked that his cancer treatment was brutal on his kids. Nevertheless, they were great at supporting him during the trying times. 
As per his accounts, the New York native had a feeding tube for six months. He even mentioned that he could barely make it to twin children's high school graduation. 
Stanley Tucci on His Cancer Experience 
After talking about his cancer treatment, Tucci gave joyful news to his fans, followers, and friends. He stated he was in remission and clarified that cancer on his tongue was unlikely to return after the high-dose chemotherapy and radiation. 
The former fashion model shed light on his experience with the disease and shared how cancer makes one feel more afraid and led afraid at the same time.  
Tucci also expressed that he felt much older than he did before he was diagnosed with it. "But you still want to get ahead and get things done," he asserted, implying he was moving past the harrowing experience. 
Just like suggested, Tucci has multiple projects in his pocket.
He is a part of the latest movies and TV series such as The King's Man, La Fortuna, Inside Man, The Man Who Saved Paris, and Citadel. The talented actor is also penning a memoir through food.