Spencer Treat Clark's Instagram Is Basically a Memory Jar of Ex Girlfriends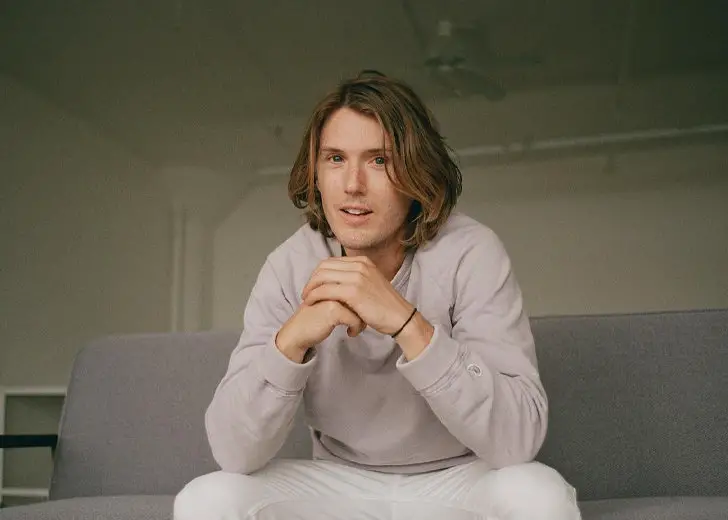 Spencer Treat Clark's Instagram is a treat for anyone wanting to see some good landscape and candid photography. At first glance, it seems like he shares not much personal stuff and all his pictures are geared towards achieving a certain aesthetic.
However, if we dig a bit deep into his posts, we find that aesthetic is just a facade. He has quite a few personal posts hidden among the beautiful shots he has up on his wall.
One of the things the seemingly random posts hide is his romantic relationships over the years. Clark's girlfriends of past and present are still a big part of his Instagram.
Spencer Treat Clark's Ex Girlfriend Auden Thornton
The first relationship Clark's Instagram stands to testify is of Clark and Auden Thornton, an actress. The first time she ever appeared on his wall was on February 14, 2013.
He posted a candid throwback picture on the day of Thornton and his dog, where she is busy reading a book while the dog looks directly at the camera. "#tbt," he captioned the picture tagging her account, @audiethornton.
The TBT suggests they had been together for a while at that point. 
From that post onwards, Thornton became a regular fixture on his Instagram. He posted a lot of pictures of her, from their camping and hiking trips together to the desert, jungles, and beaches.
The posts went on for a year, and weirdly enough, it ended on the same day it started.

Spencer Treat Clark with his ex girlfriend, actress Auden Thornton. (Photo: Instagram)
On Valentine's Day 2014, he posted a selfie — their first-ever with her on his Instagram — with no caption. And that became the last time she ever appeared on his account.
Abby Stone
After the first on his Instagram, we go to his latest girlfriend, Abby Stone.
Stone appeared on his Instagram for the first time on July 16, 2018, when he posted some beautiful pictures from their trip to Cambodia. The pictures basically showed the couple having fun at the historical sites.
He has a few photo dumps of their trip to the country on his wall, all of which feature Stone. She is also the first girlfriend he has mentioned in interviews, talking about her and their trip during an interview with Brief Take in August 2019.

Spencer Treat Clark with his latest girlfriend, Abby Stone, in Cambodia in 2018. (Photo: Instagram)
Stone does a lot of traveling as the Project Director of Urban Designs at RIOS. She started working there in March 2020 and works out of Los Angeles, California.
On Valentine's Day 2019, he wished her with a post on Instagram and tagged her in a picture — a candid of her sitting on a lakeside hut in Cambodia with a dog on her side.
But there have been no posts about her since, though. Whether that's a sign that they've broken up is anyone's guess.
Girlfriend Emily and That Mystery Redhead
Other than Thornton and Stone, there are a couple of other women Clark had relationships with.
The first one is a woman named Emily. The first and only known time Clark and Emily appeared together was during a red carpet event at the world premiere of his movie, The Last House on the Left, on March 10, 2009. Nothing else is known about her or the relationship.
The second girlfriend is also a speculation on our part. In between his relationships (and posts) with Thornton and Stone, there are posts about an unnamed woman with red hair.
Clark first posted a picture of this mystery redhead on October 7, 2014. She was standing with a blue-chequered shirt on at the top of Reyes peak.
He also tagged an account, @staci_a, in the caption, but the account does not exist anymore.
This person appears a few times more on his posts, with the last time being July 2016. If she was actually Clark's girlfriend, they were dating for about a year.