How Is Song Seon Mi Raising Her Daughter after Death of Husband Go Woo Seok?
Song Seon Mi admitted that it was not easy after her husband's death.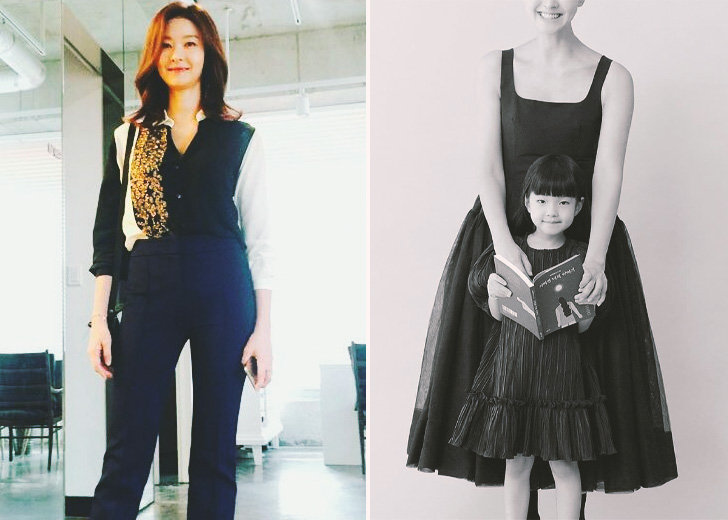 In 2017, famous South Korean actress Song Seon Mi's world crumbled after her husband was murdered.
Her husband, Go Woo Seok, was found dead in August 2017 at a law firm's office in Seocho-gu, Seoul. It was reported that Seon Mi's husband was having an inheritance-related dispute with his cousin who hired a hitman for KRW 2.00 billion (about USD 1.67 million) to murder him.
But her agency, JR Entertainment, later clarified that he was helping his grandfather file a civil and criminal suit regarding the illegal relocation of his fortune. 
Eventually, both the instigator and the hitman got arrested and were sentenced to prison. Seon Mi also won her lawsuit against the cousin and received s hefty amount in compensation. 
After her loss, Seon Mi was left to raise the couple's daughter alone, and she recently opened up about the difficulties of being a single mother. 
Song Seon Mi Opens up about Being a Single Mother
On October 8, the actress appeared on Dr. Oh's Golden Clinic (also known as Oh Eun Young's Golden Counseling Center), a program where renowned psychiatrist Oh Eun-Yeong offers counseling to celebrities seeking her help and advice on resolving personal issues. 
During the show, she explained that her 7-year-old daughter was going to elementary school soon, and she was afraid her daughter would find out or read up about her father's death on the internet. 
The actress shared that she had initially told her daughter that her father had gone on a space trip because she was too young to understand the concept of death. But as she got older, she started getting curious and asking questions about her late husband's return. 
Seon Mi then burst into tears and revealed that her daughter seemed to have a clue that her father had passed away. 
A few days ago, Arri actually asked if she should write a letter to her father and leave it at the playground. She said then the wind might pick it up and deliver it to him in heaven.
Dr. Oh Offers Comfort to Seong Seon Mi
The actress admitted that she felt helpless because she did not know how to deal with her daughter missing her father. However, after listening to her story, Dr.Oh comforted the actress and advised her about moving forward. 
She suggested that Seon Mi have a heart-to-heart with her daughter about her husband's death so that her daughter could start finding peace with the loss of her father sooner or later. She recommended that they lay the truth out in the open instead of hiding their emotions. 
Towards the end of the session, the actress agreed with the solutions provided by the psychiatrist and shared that she would find an age-appropriate way, to tell the truth to her daughter so that her daughter could start coping. 
The actress then thanked the program for helping her and promised to become a good mother and actress.