Is Simu Liu Gay? A Look at His Possible Dating Life with Clues from the Internet
A collection of arguments for and against Simu Liu being gay...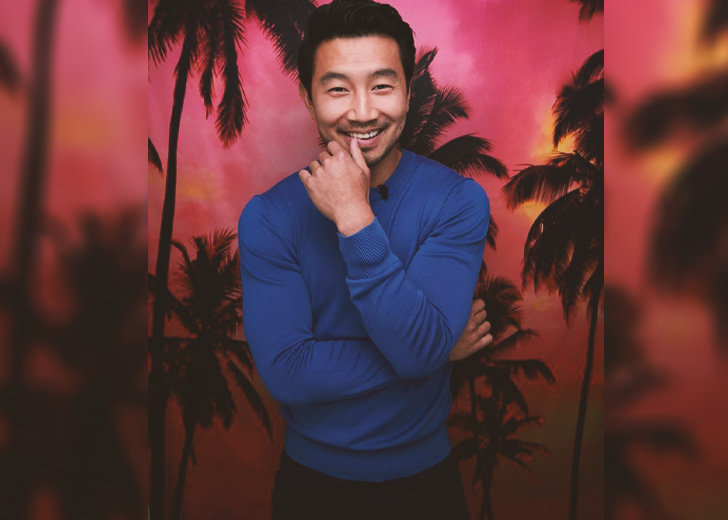 As with many actors, regardless of their cisgender, fans have long speculated that Simu Liu is gay. Fans on forum platforms like Reddit base their speculations on the fact that the Asian-American actor made Twitter posts suggesting that he is, in fact, gay. 
But do these claims hold any water? We did some digging around, and these claims might have some merit to them, but in the larger picture, things don't seem to add up. So hear us out, or read rather. 
In Favor of Him Being Gay
The Reddit thread in question cited three instances where the Marvel newcomer supposedly suggested that he might be more into guys than gals. The first post came on July 25, 2019, when he posted a group picture on Twitter. 
Putting the rest of the group aside, Liu was posing alongside Benedict Cumberbatch, who plays Doctor Steven Strange.
The British actor had one hand resting on Liu's shoulder while the other was waving at the camera. All the while, the caption read, "OH MY GOD HE'S TOUCHING ME," repeated five times in a row. 
Exhibit number two, a tweet from the Kim's Convenience star posted on July 21, 2019, saw him claim that he forgot how to form sounds with his mouth when he looked into Tom Hiddleston's eyes. 
The third exhibit would be the Reddit user claiming that Liu once wrote in a now-deleted tweet, "Sometime gay take time #kimsconvenience." Granted, it's just someone on the internet claiming something without solid proof, but it was worth mentioning. 
It is also worth mentioning that Liu might have just been fanboying over actors. Add to that, the fact that putting up the same post about actresses might have come out as creepy and posting about male actors only might sound reasonable. 
Posts Suggesting Otherwise
To counter that argument, there are two posts on Instagram about a very, very good boy who passed away. 
In October 2019, the Shang-Chi star made a post dedicated to his husky, who passed away a year ago for reasons undisclosed. The emotional post featured a slideshow of the adorable canine, and in the caption, the actor said that there wasn't a day he didn't miss his boy. 
An Instagram account with the username @miperrachopa was tagged on the post, and the account belongs to the late canine. 
Around the same time, Korean-Canadian actress Tina Jung put up a similar post on her Instagram. And catch this, she also tagged @miperrachopa.
It stands to reason that the two actors shared a pet, and claiming that they might have been dating wouldn't be much of a leap from there. At best, she might have been a girlfriend.
The two actors have also shared the screen for the movie Meeting Mommy where they would have had plenty of time to get their chemistry going. 
It is to be duly noted that this is all speculation drawn from whatever little information was available on the internet as of this writing. But with the disclaimer out of the way, it seems fairly unlikely that Liu is gay.