Sheryl Underwood Breaks Down Her Weight Loss Mantra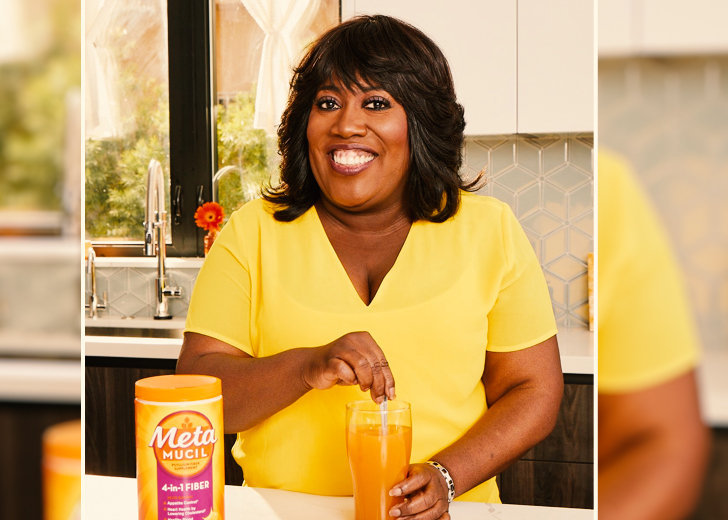 During the pandemic, many people experienced changes in their weight, which gave birth to a new and hip term called "quarantine 15."
The term referred to the weight gain many people experienced during self-isolation in the pandemic.
As much as people gained weight, almost as many lost weight as they found a healthier lifestyle and focused primarily on self-care.
One such person was CBS's The Talk host, Sheryl Underwood. In February, all The Talk's hosts opened up about their pandemic weight loss and gain.
Underwood, Carrie Ann Inaba, Sharon Osbourne, Amanda Kloots, and Elaine Welteroth discussed how they were taking care of their health in a segment shared on the show's Instagram page. 
How Did Sheryl Underwood Lose Weight?
Underwood, who at her heaviest weighed 230 pounds, was looking visibly slim, which fans noticed.
They took to Twitter to commend the host for looking healthier. One user wrote, "Sheryl has really lost weight. I'm sure she's feeling so good and healthy."
While another said, "Thought about how Sheryl looks like she's losing weight, and she mentioned it (or was it like that?) #TheTalk."
Underwood revealed that she had lost 50 pounds and shared the tips that worked for her. She iterated a combination of good sleep, movement, meditation, prayer, and drinking water helped her.
But the thing that jumpstarted her weight loss journey was incorporating more fiber into her daily diet.
The host revealed that she relied on Metamucil, a fiber supplement, and to ensure that she always incorporated it into her diet, she kept it in a place where she could see it. 
From there, the host started consuming high-fiber bread and cereals. She also eliminated high processed food and stress and iterated that she moved around a lot. 
And while some people avoided stepping on the scale, Underwood weighed herself constantly to know if her diet adjustments were working.
She explained that she weighed herself after she woke up, got home from work, and before she went to sleep. 
She then added that she was also trying to drink eight glasses of water every day. 
Sheryl Underwood on Her Health Challenge
In 2017, Underwood even took part in Prevention's #SpreadTheHealth Challenge. 
She explained that with the challenge, her goal was to get out of her comfort zone and try new health or wellness-focused challenge every week.
She added that she did not know where to start, but she was sure she wanted to do something about her mind, spirit, and body health. 
The TV personality followed what each of her The Talk co-hosts were doing for a month.
As a result, she learned to meditate, connect with her loved ones, cut down on sugar. She also got an activity tracker and clocked in 2500 steps, and was working towards 10,000 steps. 
And her hard work paid off. She shared that her midsection was flatter, and her clothes were fitting better.