Sheree Burton and Her Husband Divorce after 23 Years of Marriage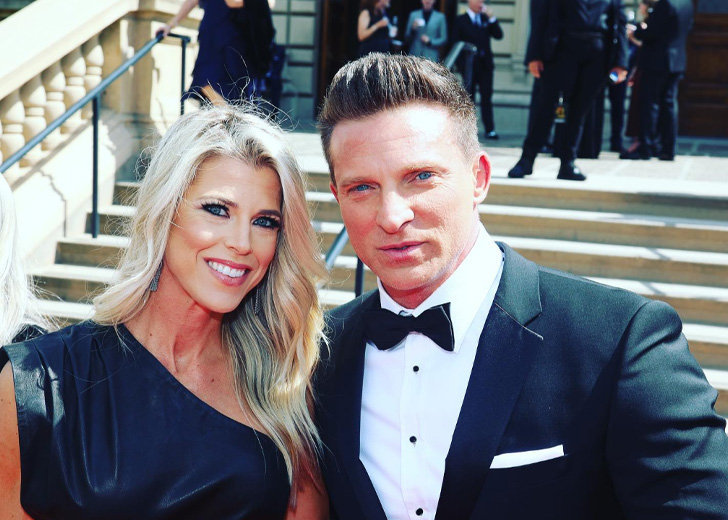 Sheree Burton looks to be Sheree Burton no more.
Steve Burton, Sheree's husband, announced recently that the couple had separated after 23 years of marriage. He broke the news on Instagram after Sheree's current pregnancy made headlines a while ago.
His IG story was also an appeal for privacy and respect for their family.
Steve Burton and Sheree Burton about to Divorce
On May 4, 2022, Steve took to Instagram to clarify a few things regarding his relationship with his wife, Sheree Burton.
"I want to clear something up. Sheree and I are separated," the General Hospital actor wrote in his clarification. Then he talked about her recent announcement that she was pregnant.
"The child is not mine," he said, putting to bed speculations about whether the former couple was expecting another baby soon.
Despite their separation, he made it clear that they did not separate on bad terms. They were still co-parenting their children.
Finally, he asked for privacy for his family and ended the post, writing, "Much luv, Steve."

Steve Burton hints at divorce with wife Sheree Burton on Instagram after she revealed she was pregnant a while ago. (Photo: Steve Burton/Instagram)
This announcement marks the end of their 23-year marriage and hints at a divorce soon enough, although neither of them has mentioned that exact word anywhere yet.
Sheree hasn't spoken on the matter at all. The two were posting adorable pictures of themselves and the family until recently, all of which are still up on their respective Instagram accounts.
Steve Burton and Sheree Gustin's Marriage and Family
Steve and Sheree Gustin had their wedding on January 16, 1999. During their time together, they had three children.

Sheree Burton with her now-estranged husband Steve Burton and three children. (Photo: Sheree Burton/Instagram)
Their first kid, daughter Makena, was born on September 5, 2003. She is 18 years old as of this writing.
Jack is their second kid. He arrived on March 26, 2006, and is 16 years old now.
And finally, their third kid, daughter Brooklyn Faith, was born on July 7, 2014. She is just seven.
Sheree's career in fitness led to the former couple's first meeting. She, a gymnast, ice-skater, swimmer, and fitness enthusiast, was working on the set of ABC's General Hospital as an intern.
Steve was on the show at the time, and they met on set. They connected because of their mutual love for keeping fit, which also gave her that extra bit of push to learn whatever she could about fitness and turn her passion into a career.