Shawn Levy's Daughter Talked Him off the Ledge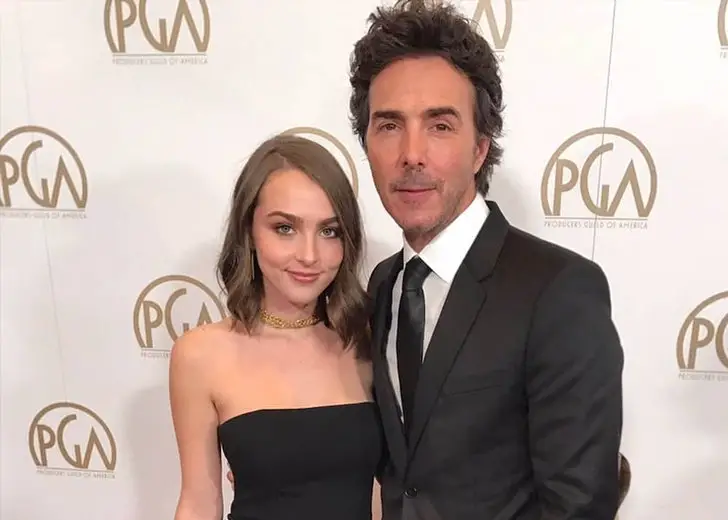 Shawn Levy is an acclaimed filmmaker who loves to make family-friendly movies. Some of his most famous works include Night at the Museum and Cheaper by the Dozen franchises, Date Night, and The Pink Panther. 
Much of the inspiration to make such movies comes from Levy being a family man himself. 
Shawn Levy's Daughter Helped Him Land a Job with Steven Spielberg
Levy is married to Serena Levy, and they have four daughters. Levy was initially living by himself in New York while his wife and daughters lived in Brentwood Park. 
But the director became so fascinated with East Coast living that he moved his family to downtown Manhattan, where he is neighbors with Ryan Reynolds. 
In 2010, he had the opportunity to pitch to his idol, Steven Spielberg, but the Canadian producer-director started having a panic attack right before the meeting. It got progressively worse, and the director started hyperventilating.
Levy called his wife in Los Angeles in a frenzy as he circled the block in Midtown Manhattan where his pitch meeting was going to take place.
Unfortunately, she was in the shower and couldn't come to the phone, and the only person around to talk him off the ledge was his 12-year-old daughter.
Levy recalled to Wall Street Journal what his daughter told him. 

Shawn Levy and his daughters at Golden Globes' after-party. (Source: Shawn Levy/Instagram)
"She said, 'Dad, it's like you always tell us—you know what you have to do. You're ready. Now, go do it.'" 
It immediately calmed the director down, and thanks to his daughter, Levy landed the job as an executive producer of Spielberg's Real Steel. 
He learned many lessons under Speilberg's tutelage, but the most important one was believing in himself. 
Shawn Levy on Making Films with His Wife and Daughters in Mind
After Real Steel, the director brought something a little more grown-up and heart-wrenching with This Is Where I Leave You. 
While Real Steel was about father and sons, This Is Where I Leave You was about the whole family, from fathers and sons to brothers and sisters and mothers. 
The movie was based on Jonathan Tropper's 2009 novel and focused on four siblings who returned home after their father passed away.
While speaking to Entertainment Weekly about the movie, he said he thought about his wife while making it. 
"Serena, she was with me on that Christmas holiday when I read this book five years ago. She was with me when I almost made The Way, Way Back, and one or two other smaller movies. She really knows this has been a long road," said the director. 
He iterated the movie affected his wife, and he wanted her to be proud of his work. According to Collider, the movie was competently made and pleasantly enjoyable.