Sharon Stone Hanging Out with Young Rapper Boyfriend— She's Back in the Dating Scene
Stone was seen hanging out with upcoming musician RMR.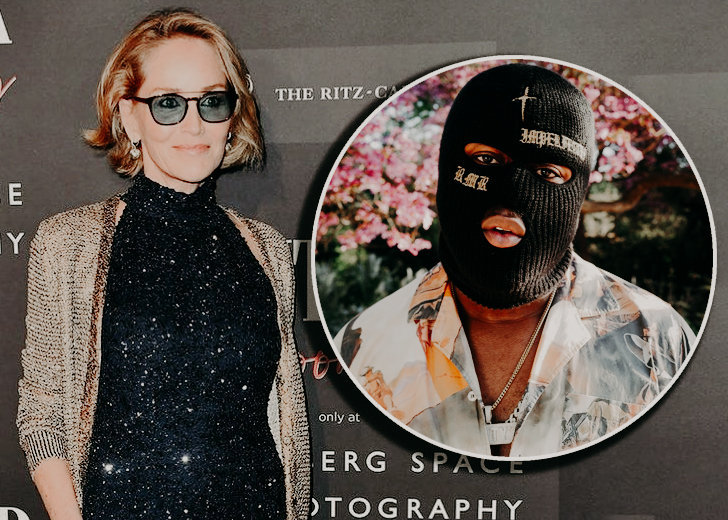 American actress and model Sharon Stone, 63, appears to be back in the dating game after being spotted several times across Los Angeles with RMR, a 25-year-old rapper from Atlanta.
The pair were seen partying together and getting close at Delilah and The Highlight Room. 
A source revealed that the two of them even hung out at PartyNextDoor and "were canoodling and popping bottles."
The rumored couple frequently shows each other love on Instagram, liking and commenting on nearly all of each other's recent posts. 
This relationship has come out of the blue for Stone, who in 2020 claimed she was done with dating. 
She did not want a boyfriend as she felt men she got involved with were often insincere and not worth her time. At the time, she stated she was happier spending time with her three kids and friends.  
Who is RMR?  
Stone's alleged boyfriend, RMR, pronounced Rumour, went viral last year after releasing his album Drug Dealing is a Lost Art. 
Lil Baby and Future also featured on Dealer, which is now the album's most popular track on Youtube. Despite his rapid rise to fame, the Atlanta rapper maintains a low profile and cuts a mysterious figure.
He always wears a mask when he appears in public, including his performances. This is similar to other hip-hop artists such as MF Doom and M Huncho, who do so in order to maintain their anonymity.
Speaking about the mask, he said, "When I'm not wearing this, I'm wearing other masks, you feel me? It kind of strikes me as post-apocalyptic even… Or even pre-apocalyptic."  
RMR believes he is more than a rapper and does not want to be confined by "genres." Instead, he claims he wants to help people grow and "venture" out of their "ignorant reality." 
He stated, "Ignorance isn't cute anymore. It's not blissful. It's time to grow, for everybody."
Success for him does not mean fame; he aims to raise public consciousness through his music. He also boldly proclaimed that he is the blueprint for artists of the near future. 
He wants people to appreciate his music before they get to know him as a person. Though he performs with a mask, he is fairly outspoken and straightforward.
He has not yet commented on the alleged rumors linking him with Sharon Stone, but it is clear that they are not hiding their companionship from the public. 
Stone's Previous Relationships
Stone was previously married to American personality Phil Bronstein (1998 - 2004) and producer Michael Greenburg (1984 - 1987).
She had a son with former husband Bronstein, Roan Joseph Bronstein, 21, and later adopted two children, Quinn and Laird Stone, 15 and 16.
The Basic Instinct star currently lives in the same house she's had for 25 years and kept herself busy with her children playing basketball, swimming and watching movies during lockdown.