Where Are Shari Headley and Ex Husband Christopher 'Play' Martin Now?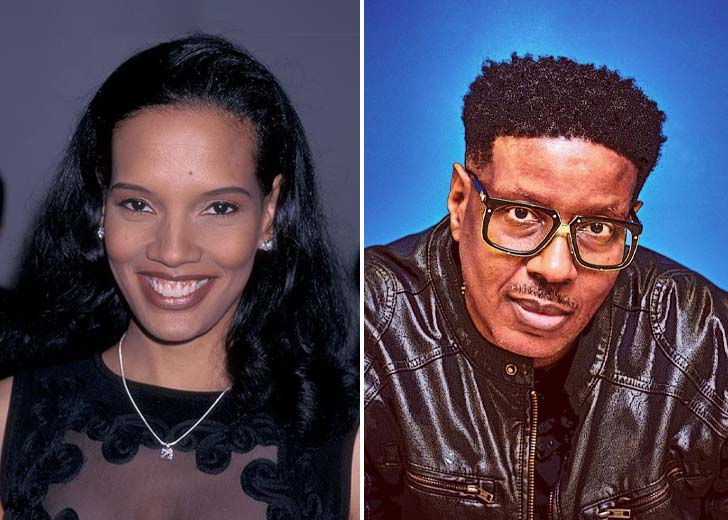 Shari Headley is still known for her role as Lisa McDowell in the 1988's hit cult classic Coming to America.
The actress reprised her role in 2021 Coming 2 America, a 33-year-in-the-waiting sequel. So, the movie fans' question was, where did the model-turn actress go for all these years?
The former model might have hit big on her debut role in Coming to America, but her career never took off. Over the years, Headley appeared in some popular soap operas and TV series, but nothing quite as successful as her first movie role. 
Apart from her career, we know about the actress's personal life.
Shari Headley's Failed Marriage with Ex Husband Christopher Martin
In Coming to America, she was Eddie Murphy's bride. The actress married rapper Christopher Martin a.k.a. Play of the hip-hop duo Kid' N Play, in real life.
Headley reportedly met the House Party star ironically at a party in 1991. But they only started dating the following year when they bumped into each other at the Black Expo in New York.
In the February 1993 issue of Ebony, the actress said she would never forget the night Martin proposed.
"We were on our way out to dinner when he suddenly asked me to stop the car and pull over," she recalled. "When we got out, he pulled out an engagement ring and said, 'I would be honored if you would biome Mrs. Martin.'"
The pair reportedly married in May 1993. However, their marriage did not last long, and they divorced in June 1995.
They share a son, Skyler Martin, born in April 1994.
On July 31, 2001, as reported by the New York Post, the former rapper was ordered to pay child support to his actress ex.
The judge ordered Headley's ex husband to pay $159 a week. The actress also claimed that she had raised their son, Skylar, in Queens with little or no support from Martin.
The actor had reportedly skipped to a different state to avoid paying child support. 
Headley chooses to raise her son out of the spotlight and doesn't share photos of him on her social media. Martin also does not share any pictures of their son.
However, the pair has previously openly talked about their failed marriage. 

Shari Headley's ex husband Christopher "Play" Martin. (Source: Instagram)
"I'm very blessed that the union produced my beautiful son," Headley told Fierce for Black Women in June 2014. "That's all I can really say. I'm happy with that. I haven't seen or heard from him in a very long time."
The actress also admitted that getting a divorce was her choice.
As for Martin, he discussed his failed marriage to Headley in June 2021 interview with VladTV. Martin said he and Headley were best friends before their marriage, and he married her when he felt that he needed to settle down.
Reflecting on his divorce, he said, "My motive wasn't the way it should be entering into a marriage and a relationship."
"It never an issue of cheating or beating her," he told DJ Vlad. He said the marriage was "too soon," and he was still discovering himself. 
Who Is Shari Headley's Ex Husband Christopher Martin?
Similar to Headley's big debut in 1988, her ex husband Martin also had his debut the same year.
Christopher "Play" Martin and Christopher "Kid" Reid made up the hip hop duo Kid' n Play. They first rose to fame in 1988 with the release of their debut studio album, 2 Hype.
Two years later, in 1990, the duo released their second full-length album, Funhouse, which remains their most successful album to date. But unfortunately, their third and final album, Face the Nation (1991), was a critical failure.
As part of the hip hop duo, Headley's former husband also starred in the comedy movie House Party in 1990. Their movie debut proved to be a huge blockbuster. Following its success, there were two sequels to the film — House Party 2 (1991) and House Party 3 (1994).
In addition to the House Party film series, they also appeared in other television series, such as Kid' n' Play,  Class Act, and the TV film, Bodyguards.
Martin served as a Professional in Residence at Florida A&M University in the Music Industry & Hip Hop Institute. He also made a documentary about dancers in hip-hop music videos, And I Danced, in 2018. 
The rapper still does shows with Reid as Kid' n Play.