Is Shannon Purser Dating Anyone? A Look into Her Love Life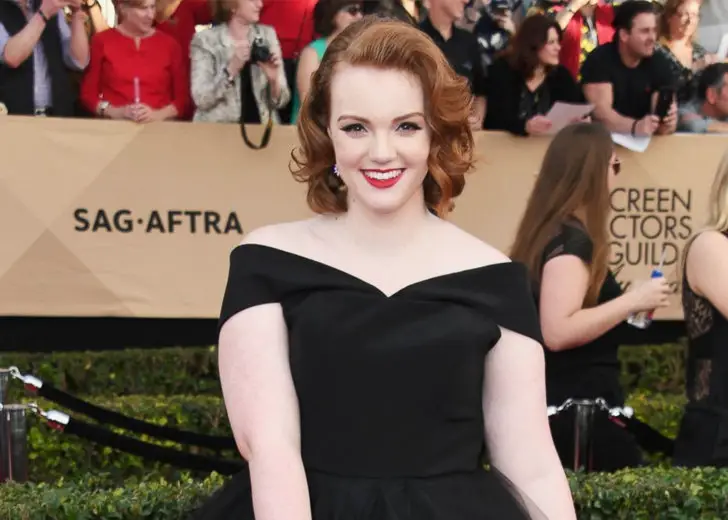 Shannon Purser was first introduced to audiences as Barbara "Barb" Holland in the series Stranger Things. She looked like she was a major character in the opening season of the Netflix series. 
However, she was the first casualty and was killed off in just the second episode.
Still, Purser created a fan base that rallied for her revival for a couple of seasons, but the actress had already moved on to other projects. 
After that, she landed the role of Ethel Muggs on CW's teen drama Riverdale and made her film debut in the fantasy-horror venture Wish Upon. She also joined the cast of the 2018 series Final Space and the comedy Life of the Party. 
That same year, she landed her first leading role in the 2018 comedy Sierra Burgess Is a Loser opposite Noah Centineo. 
Shannon Purser and Noah Centineo's Dating Rumors
Fans raved about the chemistry Centineo and Purser had. They wished it had lent itself over in real life. There were even speculations the duo was dating. 
In an interview with Glamour, the actors opened up about how they met each other and prepared themselves to film their Netflix rom-com.
Purser admitted she did not know who Centineo was, so she ended up lightly stalking him and watched a little of him on The Fosters.
Meanwhile, Centineo said he watched Stranger Things because Barb was his favorite character and stopped watching it after her character died.

Actor Noah Centineo, whom Shannon Purser was rumored to be dating. (Source: Noah Centineo/Instagram)
The duo first met in real life for a Sierra Burgess screen test and then had lunch together at a cafeteria to get to know each other better. 
They talked about everything because they were trying to get to know each other in a short amount of time, almost like "speed dating."
But they ended up bonding over their past relationship and became friends. 
"What you see is what you get with him. I feel like, especially in Hollywood, you meet people with ulterior motives, who are trying to get something from you. Noah was just like genuinely kind and lovable from day one," said Purser. 
Shannon Purser Comes Out as Bisexual
Unfortunately, as much as their fans shipped them, the duo was not dating. 
Purser prefers to keep her personal life away from the public, and it is unconfirmed if she is dating anyone. 
In April 2017, the Riverdale star revealed she identified as bisexual in a Twitter post. The disclosure came after Riverdale received backlash from fans for 'queerbaiting' the plotline.
"I don't normally do this, but I figure now is as good a time as any to get personal. I've only just recently come out as bisexual to my family and friends. It's something I am still processing and trying to understand and I don't enjoy talking about it too much," said Purser. 
Later, she opened up to People about her decision to come out as bisexual. Although she didn't consider herself the perfect role model, she hoped to encourage young people and become someone they could look up to.