'Search Party' Season 5 — Kathy Griffin Says Not to Worry about Her Health as She Announces New Role
Kathy Griffin Was Hustling Until Right Before Her Cancer Surgery.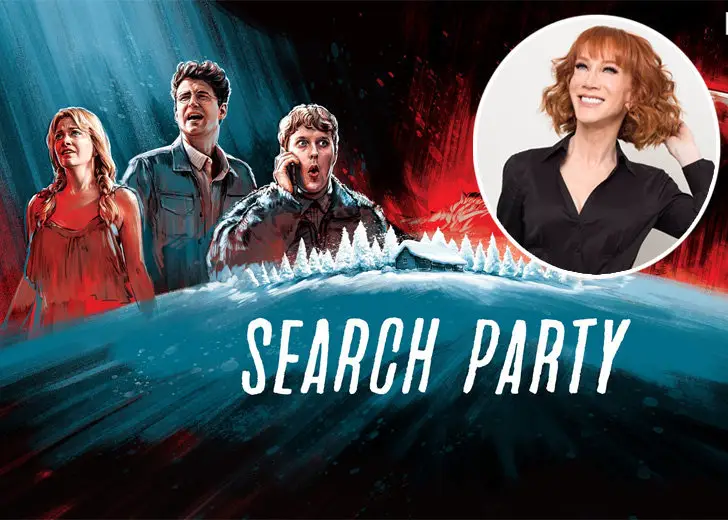 Kathy Griffin recently underwent life-saving surgery for her lung cancer. And while she's not working right now and focusing on her recovery, she was hard at work until right before her procedure.
Role in 'Search Party' Season 5
Variety exclusively revealed on August 11, 2021, that Griffin was joining the cast of Search Party's season 5. Griffin will be portraying a conspiracy theorist named Liquorice Montague on the show, a recurring role.
The showrunners only had heaps of praise for the actress. Sarah-Violet Bliss and Charles Rogers, the showrunners, said, "Working with Kathy was a huge life moment for us. She brought so much warmth, humanity and professionalism to set, and delivered a performance that will delight the world," in their official statement.
However, Griffin isn't the only new addition to the show. A few days ago, it was announced that Jeff Goldblum, too, will be joining the show in a recurring role. He will play Tunnel Quinn, "a charismatic tech billionaire."
The two join the brilliant cast comprising Alia Shawkat, John Reynolds, John Early, and Meredith Hagner.
Search Party initially began as a mystery in season 1 and went through an exciting evolution — it became a thriller in season 2, a legal drama in season 3, and a captive narrative in season 4.
The plot of Season 5 will deal with Dory (portrayed by Shawkat) and her journey to coming to terms with her own reality, promising a psychological thriller sort of season.
Fine and Recovering
Right after the Variety exclusive came out, Griffin took to her Instagram to say a couple of things about the show and herself.
She posted a screenshot of what looked like Variety's Twitter post about the exclusive. And in the caption, she addressed that the show was what she had been mystery-posting about a couple of weeks ago.
The mystery posts she referred to are from July 16 and 28, where she revealed she had been offered roles in two different shows. In those posts, she also mentioned the filming dates were in July and August and that those shows could be her "comeback."
The second part of the caption informed fans she completed the filming for Search Party before her surgery, throwing light at her dedication to the craft.
Griffin disclosed her cancer diagnosis on August 2, 2021, through Twitter and Instagram. Her announcement revealed that she, who had allegedly never been a smoker, would have half of her left lung removed.
Her doctors were optimistic because the illness was in its early stage and contained only to the left lung. She also hoped that she wouldn't have to go through chemotherapy or radiation treatment.
She underwent surgery the same day, and according to her reps, everything went well. Griffin is now recovering and has a great attitude after the successful procedure.