Scott Bakula's Four Children Are All Grown Up — Meet Them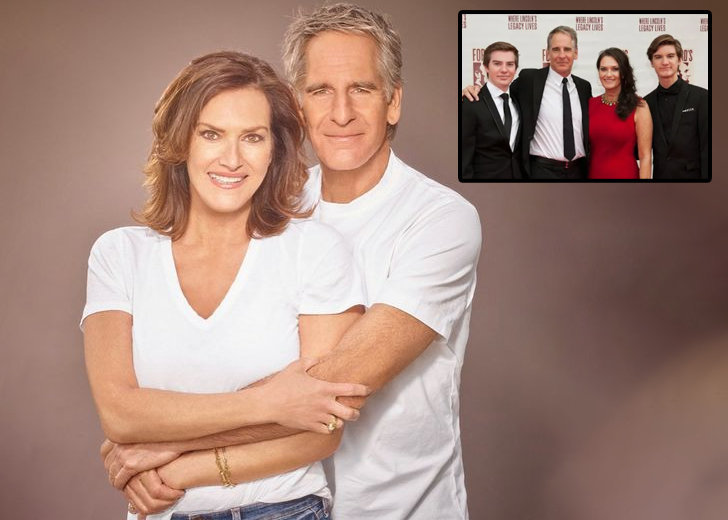 Scott Bakula is a father to his four children, including his daughter Chelsy Bakula and sons Cody Bakula, Wil Bakula, and Owen Bakula.
The actor shares his children, Chelsy and Cody, with his first wife, Krista Newmann, whom he married in 1981.
While daughter Chelsy is the former couple's biological child, Cody was welcomed into the Bakula family following his adoption in 1991.
Four years later, i.e. in 1995, Scott and his previous wife, Newmann, decided to go their separate ways following a divorce.
Likewise, Scott shares his other two children with his current wife, Chelsea Field, whom he married in 2009 after dating her for over ten years.
Scott Bakula's Children from First Wife
Scott's first child Chelsy was born on February 22, 1984, in New York. However, she grew up in Los Angeles while attending a local school after her father started working in the television series Quantum Leap.
On April 20, 1993, Scott's daughter made a cameo in one of the episodes titled Quantum Leap: Memphis Melody, making it the only acting credit she has to her name as of this writing.
At present, Chelsy is married to her husband, Robert Gray. While the extract date of their wedding is not known, it is assumed the couple exchanged their vows sometime in 2012.
The claim can be backed by an Instagram post shared by Scott's daughter on October 29, 2019.


Scott Bakula's daughter Chelsy Bakula with her husband, Robert Gray. (Photo Credit: Instagram)
On the said date, Chelsy posted a photo of herself with Gray captioning "7 plus years married, a little greyer, more in love every day."
In addition, the long-time husband and wife are parents to their infant son, but unfortunately, details like his name and exact date of birth remain unknown as of now.
Likewise, Scott's son Cody is understood to be born in 1991, shortly before his adoption.
He is a graduate of Hamilton High School Academy of Music and a former student of the Gemological Institute of America.
While nothing concrete is known about his career, Cody worked in the sales department of Lucy Zahran & Co, a Los Angeles-based jewelry store, at some point.
However, according to his Instagram bio, Scott's first son is an entrepreneur, but unfortunately, details regarding his business remain undisclosed as of this writing.
Scott Bakula's Children from Second Wife
Wil, Scott's first child with his second wife, was born in 1995 and graduated from Willamette University in Salem, Oregon.
He is a musician engaged with a Portland-based duo named Foamboy alongside vocalist Katy Ohsiek.
The group, which was formed in 2020, released its first album named My Sober Daydream in 2021.
Before releasing the album, Wil and Ohsiek worked together for several years in the experimental singing group Chromatic Colors, releasing two albums and playing at several festivals, bars, and basements.
Last but not least, Scott's youngest Owen is a professional dancer, singer, actor, and model who identifies as non-binary.
They are notable for their singing act An Evening of Classic Broadway, which took place on December 23, 2019, at the Rockwell Table & Stage in Los Angeles, California.