Savannah Guthrie Found Love Again After Divorcing First Husband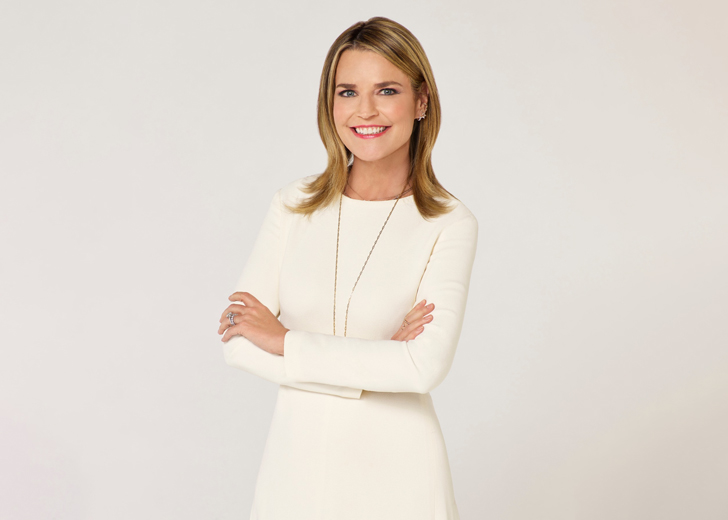 Every morning since 2012, Savannah Guthrie has greeted millions of viewers with her sunny smile as a co-anchor of NBC's Today show. 
The host delivers news on current affairs and politics and interviews celebrities. 
Guthrie sometimes shares tidbits about her personal life with her kids and husband Michael Feldman, communications firm director and former Democratic political aide. 
Her relatable and authentic energy won the hearts of audiences worldwide who are curious about her private life.
So here is a breakdown of everything you need to know about the co-hosts' life.
Savannah Guthrie's Marriage With First Husband
While everyone knows Guthrie is happily married to Feldman, many are unaware that her current husband is her second. 
Her first husband was Mark Orchard, a former BBC journalist Mark Orchard. The former couple met while covering Michael Jackson's molestation trial in 2005. 
At the time, her first husband was married to Anne Elise Kornblut, a Pulitzer prize-winning American journalist.
Rumor has it that Guthrie came in between the couple and turned Orchard's life upside down.
They got married in December 2005, but it didn't last long, and they filed for divorce in 2009. 
According to Good Housekeeping, she told The Hollywood Reporter that things changed from December 2008, when she became a White House correspondent for NBC.
"I was doing the best I could in my personal life, and my professional life was going better," she told The Hollywood Reporter. 

Savannah Guthrie's first husband, Mark Ochard (Source: Mark Orchard/Instagram)
Guthrie requested the court remove her first husband's surname in her divorce petition and did not ask for financial support or alimony.
The reason for their divorce is unknown, as Guthrie and Orchard kept it private. 
According to Huffington Post, when the news anchor was probed about the divorce with her first husband, she got emotional but refused to divulge anything. 
Savannah Guthrie's and Michael Feldman
Fortunately for Guthrie, despite the difficult divorce, she found her happily ever after with Feldman. 
The broadcast journalist met her current husband in 2008. At the time, she was already living separately with her first husband. 
She had tagged along with a mutual friend to Feldman's 40th birthday party, and they began dating the following spring and fell in love. 
During an interview with Drew and Jonathan Scott's Reveal magazine, she revealed the reason she fell in love with Feldman. 
"Mike is extremely handy, which is one of the things I liked about him. I thought, 'Wow, here's a sophisticated guy who grew up in the city but who can actually do things,'" said Guthrie.
She added that her father used to fix their cars, and she loved her husband could as well. 
Feldman proposed to her in 2013 while on vacation in Turks and Caicos. 
At the time, Guthrie wasn't keen on getting married and was considering a breakup. But when Feldman got down on his knees, it only took her two seconds to say yes. 
The couple tied the knot in 2014 in a ceremony near the bride's hometown of Tucson, Ariz. Today, the couple lives happily with their two children.