Despite the Difficulties Sarah Parish and Her Husband James Murray Appear to Be Inseparable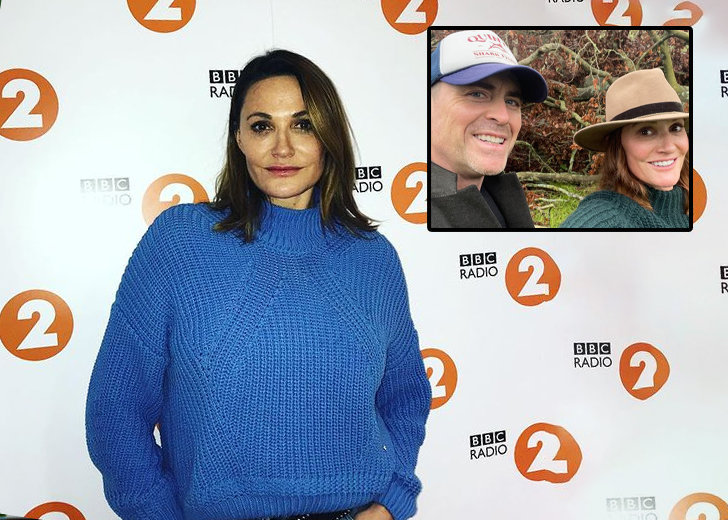 Sarah Parish met her husband, James Murry, not to be confused with the one from CC's Impractical Jokers, for the first time while on the sets of BBC's Cutting It. 
Much like herself, her husband is also an actor. 

Sarah Parish vacationing with her family for the holidays (Source: Instagram)
Sarah Parish & Husband Endured a Tragedy
The couple dated for a few years after the show concluded in its fourth season and tied the knot in the Hampshire countryside surrounded by friends and family. That was in 2007. 
A year into their life as husband and wife, the couple was blessed with a baby girl, Ella-Jayne. 
In the most heartbreaking turn of events, the newborn had a rare genetic disease that took her life when she was just eight months old. 
However, instead of letting the tragedy create a crack in their marriage, the couple huddled in tighter. They channeled their grief to a purpose. 
Channeling Their Grief
Ella-Jayne was cared for at Southampton's Paediatric Intensive Care Unit. 
Yes, their daughter could not make it. However, that didn't stop the couple from ensuring that any child that comes into the facility gets the best possible treatment. 
Hence, Parish and her husband founded The Murray Parish Trust to help others like their daughter and keep their daughter's memory alive. 
During a conversation with Evening Standard, the bereaved father said:
Having been through that maelstrom of anxiety, the worst possible thing that could happen to a parent, you just want to know your child is getting the best possible shot at recovery and at life.
Even after their daughter's passing, the couple harbored no resentment.
They lauded the doctors and other medical professionals at the facility for their expertise. Then, the celebrity couple took it upon themselves to ensure that these professionals have the facilities to match their expertise. 
A report from Dailymail cited that Parish and her partner raised two million pounds in just two years. 
The funds were then used to create a state-of-the-art trauma center where an estimated 30,000 young patients could make use of the facilities per annum. 
Acting Took a Backseat
Parish and Murray have dedicated their efforts to both having a career in acting while still raising money for their trust. 
"Our proper jobs sometimes do take second place to the charity," Parish confessed. "There are deadlines with huge amounts of money at stake so I accept that I'll have to read scripts another day or just wing it."
The actress also noted that raising funds was three times more difficult than acting and at times, going away to various locations for a shoot felt like a vacation. 
She would, at times, worry that her audition would suffer and she just might lose her job because of it. 
Then again, they'd get a major contributor on board and were reminded why they were doing what they were doing. 
"It's about keeping our daughter's memory alive," she added. 
Sarah Parish & Husband Blessed with Another Daughter
A year after their firstborn daughter passed away, the couple welcomed another gentle soul into the world, their second daughter, Nell Murray. 
The couple can often be seen celebrating their life as a family of three on their respective social media handles. 
Parish recently shared pictures of their family vacation to Nosara, Costa Rica, and lauded their getaway for its amazing beauty.
Apparently, it's a wonderful place to "surf, fish, eat, chill and watch in wonder at the abundance of wildlife on offer."