Sandra Lee Is Reportedly Making Strides with New Boyfriend after 2 Years of Split from Andrew Cuomo
Sandra Lee is apparently going through a personal renaissance.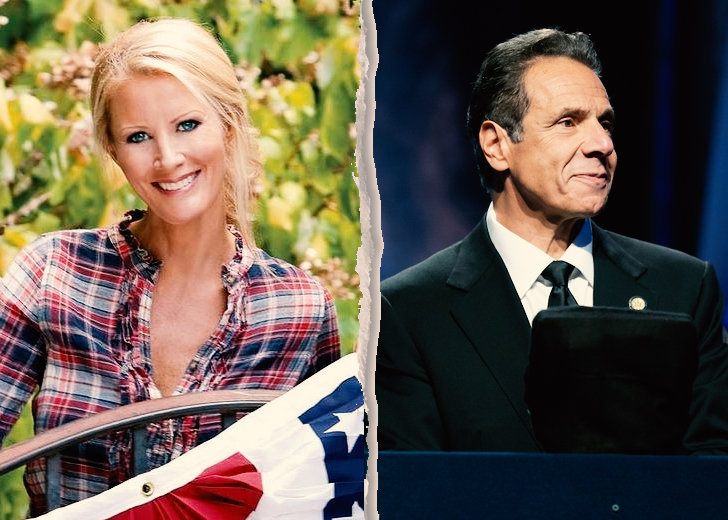 Sandra Lee is doing better than ever amidst the continuing misconduct and harassment scandals surrounding ex Andrew Cuomo.
The Food Network star was together with her longtime New York governor boyfriend for 14 years, but in 2019, they hit the skids and lived separately for months before publicly confirming their separation.
A joint statement by the pair read that they will always be a family and fully support each other and remain dedicated to the girls.
The two allegedly broke up two years ago after Cuomo had an affair or most likely a series of affairs. The politician denied the allegations, and to make things worse, he is currently embroiled in a harassment and misconduct scandal that threatens his career. 
Lee is concerned for her ex's 3 children, Michaela, 23, Cara, 26, and Mariah, 26. But other than that, Lee appears to be doing amazingly well, and sources report that she has now moved with a new man.
Lee Is Moving On
According to an exclusive report by Page Six, the celebrity chef followed Jennifer Lopez and Ben Affleck's footsteps and recently went on a romantic trip to St. Tropez. 
She was spotted dining with her new European boyfriend at L'Opera restaurant, where J. Lo had just celebrated her birthday with Affleck. 
A source close to Lee told the outlet that "between her recent birthday, and feeling great and healthy, Sandra feels especially grateful and blessed for her life right now." 
The source also added that the trip was far from over and that the couple reportedly had plans to go to Monaco next.
She has yet to share an update about her current relationship status. However, Lee has a lot to be happy about lately. 
Lee's Fitness Goal
Along with a luxurious vacation with her new man, she has also been feeling proud of meeting important health goals. 
Lee shared in January that she had started a cleanse after gaining 30 pounds during the quarantine.
On July 2, a day before her 55th birthday, the Semi-Homemade Cooking television personality took to Instagram to show off her birthday dress and update her followers about her weight loss journey. 
Lee revealed she was only five pounds away from her goal, which she had wanted to reach before her 55th birthday. However, even though she was 5 pounds shy of reaching her goal, she said she was proud of how far she's come.
A few weeks later, the celebrity chef recently made her first red carpet at the LUISAVIAROMA for UNICEF Summer Gala in Italy since her weight loss and break up and subsequent breast reconstruction surgery. 
She debuted her newly svelte body at the UNICEF Summer Gala and looked dazzling in a chartreuse Matičevski gown, which hugged her curves in all the right places.