Sam Rockwell Isn't Married but Is in a Committed Relationship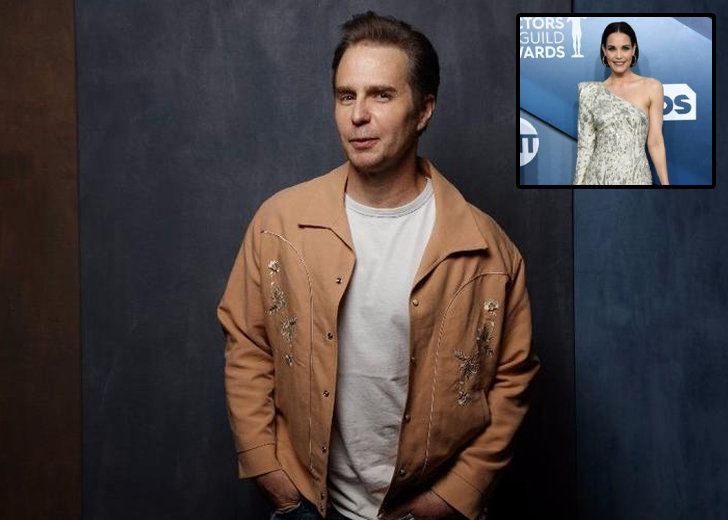 Sam Rockwell has been dating Leslie Bibb for a long time. So much so that people assume Bibb is his wife.  
They have been through each other's ups and downs in their careers and lives but never had a bad relationship moment in public.
So, what makes them tick? And, more importantly, when are they going to get married, if ever?
Sam Rockwell and Leslie Bibb's Relationship History
Rockwell and Bibb, according to her, had a cliché first meeting. She once said they "met in the most cliché place," talking about Chateau Marmont in West Hollywood, California.
It was October 2007, and they met in the eatery's lobby while she was waiting to have dinner with friends.
She termed their meeting "weird" in 2012. She had never dated a famous guy before Rockwell. But their connection was undeniable.
They smiled at one another, and Bibb thought, "Oh no, what's that?"
That exchange of smiles resulted in their first date a week later — a day-long date at the Getty Museum in LA. At first, she was wary of any serious relationship.
However, despite going into it with no desire for anything serious, she fell in love three weeks later.
Throughout the years, the couple has worked together on many projects together, including their most memorable appearance together in Iron Man 2.
Rockwell and Bibb have also accompanied each other on numerous red carpet events and shared cute moments in front of the cameras.
There has been no wedding talks about the couple in all their years of togetherness. Nobody knows if and when they will get married.
But Bibb does not shy away from referring to him as her husband. One such example was her eighth-anniversary post in 2015.
"I met this cat eight years ago today," Bibb wrote in the post. Then, expressing her love for her partner, she said she could not wait to spend the next eight years with him and ended the caption with a #besthusbandever.
Why Sam Rockwell and Leslie Bibb's Relationship Works
Every long-lasting couple has its ways of making things last. And the same is true for Rockwell and Bibb.
The couple keeps things healthy between them by not being too independent.

Sam Rockwell is yet to get married to his partner Leslie Bibb. (Photo: Leslie Bibb/Instagram)
"We have a two-to-three-week rule, and then we see each other," he said in 2018. He believed that if they stayed away for more than that, they started to get "too independent."
Their sense of humor also helped, and the two always "look after each other."
In January 2018, during their red carpet appearance at the 2018 SAG Awards, they were asked about the secret to their relationship.
Rockwell said communication was key, to which Bibb jokingly added "Good sex" and "a healthy sense of humor."
The couple doesn't seem to be too interested in passing on their funny genes, though. Or at least Rockwell didn't, albeit a long time ago.
Rockwell said in 2007 that he was just not into the idea of having children.
"I definitely don't want to become a parent," he confessed to The Guardian. "It's not my bag."
He added, saying he did not "get children" and thought they were a bit too much to handle. "But also, children are a lot of work. I have so much respect for parents," he added.
That was in 2007, though. Maybe he has changed his mind now?