Sam Kinison Let His Failed Marriages Define His Comedy and It Did Him Good
Sam Kinison derived much of his standup material from his two failed marriages.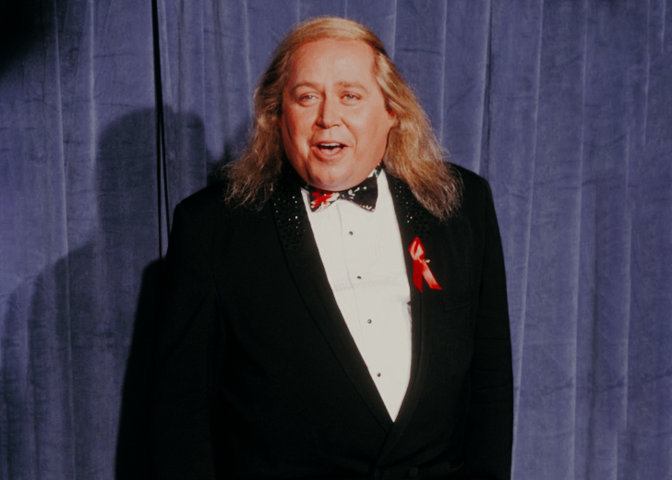 Sam Kinison was a huge standup comedian from 1978 all the way until his death in 1992. The material for his comedy came from a wide range of places, including politics, social issues, and many more.
But among them, perhaps the most notable source was from his own failed marriages, which resulted in his much-loved standup on marriage being worse than hell.
Kinison's Failed Marriages
Kinison often poked fun at issues he was angry at through his comedy and his take on marriage was no different. He had gone through two failed marriages when he finally decided to take his marriage woes to the stage.
The late comic ran away from his home at age 15 but returned three years later after his father died. Looking at how terrible his family's finances were and how they couldn't afford a gravestone, he decided there and then that he would make something out of his life.
Kinison became a Pentecostal preacher and got married to Patricia Adkins at age 21 in 1975. However, their marriage fell apart within two years and they separated in 1980.
He shared the reason for their unsuccessful marriage during an interview with LA Times, saying that his wife cheated on him.
We both loved God. We were like Mr. and Mrs. Oral Roberts. I don't think she thought I'd ever be successful. And I caught her in several affairs, which caused me incredible pain — terrible pain. It made me feel that the dream wasn't real.
Kinison's second marriage was also an unsuccessful one, and it had the makings of a terrible marriage right from the start. He only got into his second marriage to make an actress who had left him jealous. 
Still, his marriage with Terry Marge, his second wife, lasted much longer than his first. The two tied the knot in 1981 and ended their marriage in 1989.
Third Marriage
Despite two failed marriages and having derived much of his standup material from them, Kinison wasn't opposed to the idea of marrying again. He started dating dancer Malika Souiri towards the end of his marriage with Marge.
In 1990, Souiri alleged she was molested by Unway Carter, a man Kinison hired as a bodyguard on June 21, the same day the incident took place. Reportedly, Kinison had been attending Alcoholics Anonymous meetings and was sober 88 days before the day.
Souiri said the incident took place in Kinison's Nichols Canyon Home, where she returned to find that Kinison began drinking again, angry at his relapse. Carter stated the event was consensual, and the charges were later dropped after the jury was deadlocked in subsequent trials.
Kinison married Souiri on April 4, 1992, at the Candlelight Chapel in Las Vegas. They honeymooned in Hawaii for five days and returned home to Los Angeles on April 10.
The same day, Kinison died in a car accident after his Pontiac Trans Am was struck head-on by a pickup truck driven by 17-year-old Troy Pierson. The comic's spouse, Souiri was also injured in the collision but later recovered.