Sabrina Prater Responds to Conspiracy Theory — Details Explained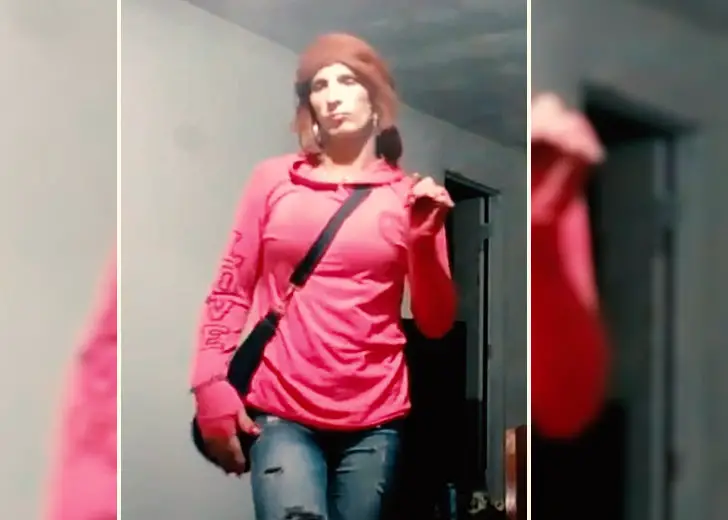 If you have been on the conspiracy theory side of TikTok, you will notice that Sabrina Prater is trending. 
For those wondering, "Who is Sabrina Prater?" his real name is Frank Prater, who goes by sabrinaprater625 on TikTok. In his bio, he mentioned that he was a 34-year-old male dressing up since he was little and was working on coming out. 
Prater has over 200,000 followers and often posts videos of him dancing in what appears to be a dilapidated house surrounded by cameras. People on the app compare him to Buffalo Bill, the serial killer from the 1991 horror film, The Silence of the Lambs. 
The uncanny resemblance paired with his questionable video has users worried, with some claiming that he has held two girls hostage. But his fans claim that something has happened to him since he went missing. 
Sabrina Prater Conspiracy Theories
According to reports, Prater went missing a week earlier, and fans of the creator speculate that he has been abducted. 
Prater's account was banned for some time after he live-streamed nudity-related content. Fortunately for him, he got his account back and returned to scheduled posts. However, before posting on his "sabrinaprater625" account, he actively posted content on his other profile. 
But he stopped abruptly, and his recent upload to his new TikTok profile was two days ago. His fans are now worried about his safety, speculating that something terrible had happened to him as he had received a lot of backlash for his content. 
They are furious that authorities are not looking into the conspiracies or his disappearance. 
While some were worried about his welfare, others were worried that he might be up to something shady. Some viewers noticed strange things in his videos, leading them to believe that he has two girls hostage, which Def Noodles also reported on. 
Users flocked to Def Noodles' comments section, stating that they noticed his door was barricaded, and in one of the videos, they could hear a girl screaming for help. But some users defended him, stating this was transphobia and that people were bullying him because he was financially weak. 
Sabrina Prater Triggered on TikTok Live
Although nothing has been confirmed, and these are all theories for now, during a TikTok Live, Prater threatened to murder people. 
The Live was screen recorded by a Facebook user, Ruby Slippers.
During the Live, he was getting his makeup done. He was chatting to his make-up artist when he exploded in anger at people for mentioning his kids. People were talking about his kids in the comment section, which angered him. He screamed that his kids and dogs had nothing to do with him or his life. 
He asked them to leave his kids "out of their mouths" and then threatened to "cut off [their] heads." He then warned users that he would beat them wherever they were and gladly do his time in prison if they mentioned his kids one more time.