Russell Tovey Wanted to Be a Dad by the Time He Turned 40
Russell Tovey revealed his plans of starting a family someday.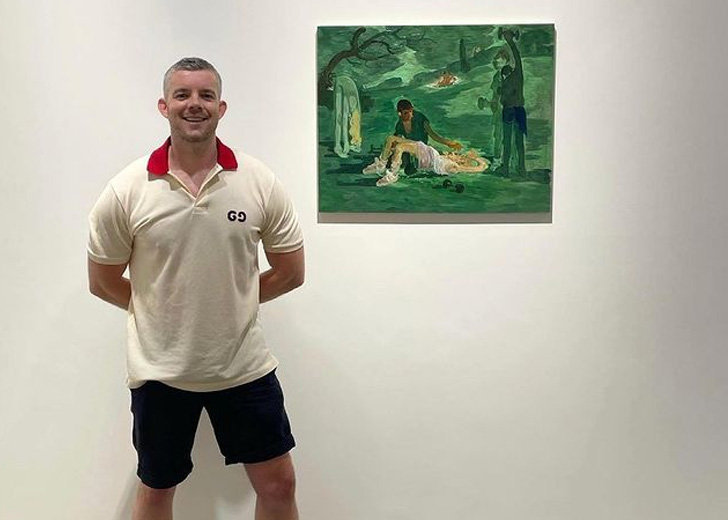 Russell Tovey has been in the film industry since the tender age of 11, but in 2013, he got the break of a lifetime when he was cast as Kevin Matheson in the groundbreaking HBO drama Looking. 
The series centered on a group of gay male friends as they navigated the triumphs and struggles of their life, relationships, family, careers, and everything in between. Tovey eventually came out as gay when he was 18, and playing a gay character on screen was a long time coming. 
Right after the series ended, Tovey met his current boyfriend and rugby player Steve Brockman. In a recent interview with Guardian, the actor revealed their plans of starting a family someday.
However, he noted they would probably have conversations with friends first and maybe decide on surrogacy, adoption, or anything that aligned with their needs. 
Diving further into his response, Tovey added that everyone advised him not to have a baby with a friend, presumably hinting at Tovey and Brockman's marital status or lack thereof.
But he refuted the claims by explaining that he knew people who were friends that had a baby together, and it worked out well for them. The actor then opined he would probably miss his self-imposed deadline. 
I think I had this thing in my head, 'I've got to be a dad by the time I'm 40.' But … probably because I'm about to be 40, I'm letting myself off the hook with that one. 
Inside Tovey and Brockman's Relationship
The Being Human actor and his rugby player lover often flaunt their relationship via their Instagram. But, as much as they are the envy of everyone, their relationship was not without twists and turns. 
The duo first began dating in 2016, and according to Daily Mail, in 2017, Brockman moved across the world to be with Tovey. A few months later, Tovey and Brockman got engaged.
Tovey revealed that while he was not expecting the proposal, he was happy. The couple appeared to be preparing for a wedding, but news of their breakup surfaced four months later. Tovey admitted he was not rushing to be in a relationship and would find the right person soon. 
After a year, Tovey found the right person, who was none other than Brockman. They shocked fans with the news of their reunion with an adorable photo. 
Despite their reunion, it is unconfirmed if the duo is still engaged. Tovey revealed to The Telegraph that he had sold his engagement ring and gave the cash from the sale to his brother, who used it for a family vacation at Disney.
The actor noted he was unsure of how to define his relationship now that they were reunited. However, regardless of how they may choose to define it, the duo seems to be very much in love.