Meet Rozy, Millionaire Virtual Model Giving Influencers a Run for Their Money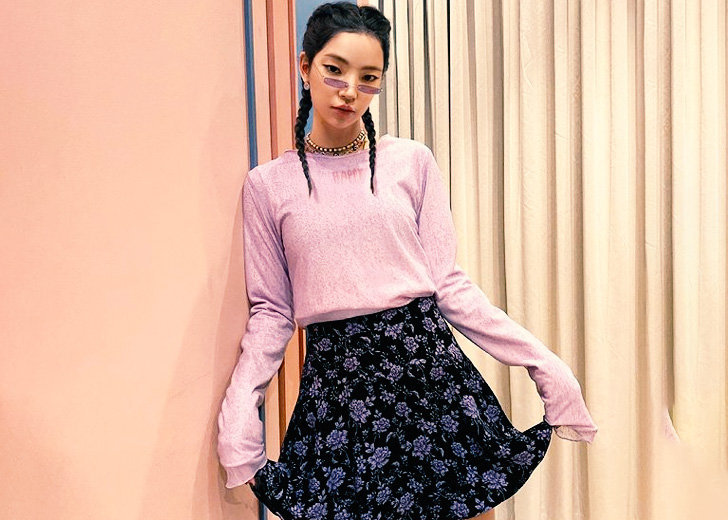 Virtual humans are taking over the entertainment industry, one step at a time. In 2016, the 19-year-old Brazilian-American virtual model, musical artist, and influencer, Miquela, amazed the world with her social media presence.
And now, Rozy, the very first virtual influencer from South Korea, has taken the internet by storm. She joined Instagram on August 19, 2020, but nobody knew she was a robot until her creators broke the news in December 2020. 
Here's all that we know about her. 
The Virtual Model Celebrated Her 22nd Birthday 
Creative content company SIDUS Studio X created Rozy in August 2020.
As per her official bio in Virtual Humans, she has a height of 5′7″ and a weight of 52kgs. Her name translates to "one and only" in the Korean language, which is literal at this time of writing. Meaning she is the only virtual model of South Korea. 
She was introduced as a 21-year-old virtual influencer, and although her body won't age per se, she celebrated her 22nd birthday on August 19, 2021.
"It's been a year since i first met you guys!" Rozy wrote on an Instagram post that day. She even thanked her followers for the wishes before penning, "Let's be together forever and ever."
 Rozy's looks are based on Gen-Z and Millenials.
Rozy Is Changing the Modeling Game 
Unsurprisingly, Rozy is giving models and influencers a run for their money. Since joining Instagram, she has already amassed over 100 thousand followers on the platform, with her looks and fashion sense appealing to most of the younger generation.
And if that's not enough, she has already secured multiple high-profile brand deals. For example, the make-believe human was modeled for Shinhan Life Insurance Company advertisement in July 2021.
As apparent in her Instagram account, rozy.gram, she has been modeling for brands like Hera Beauty, Jill Stuart Maison Margiela, Calvin Klein, and even featured in Vogue Korea and an advertisement for W Concept. 
According to Studio X's CEO, Baek Seung-yeop, as reported by Business Insider, Rozy had completed two projects and was signed for eight exclusive contracts in September 2021. 
In 2021 alone, Rose is expected to earn a whopping USD 850,000 or more through modeling gigs, which amounts to over 1 billion Korean won. 
And if things go on as expected, studio X is planning to upgrade Rozy, providing her voice and a variety of moves to star in movies, dramas, and entertainment shows. 
Without a doubt, virtual models like Rozy are a testament to the ever-growing innovative technology of the human world. And as to why virtual models are gaining attention in the modeling world, Seung-yeop opines it is because they aren't susceptible to emotions. 
He shared models created from artificial intelligence won't get embroiled in scandals or the natural test of time. They won't age. Ergo, the contracts would last longer, making virtual humans beneficial for customized advertisements.