'Roswell, New Mexico' Season 3 Is Coming to Flip Gay Representation with More Queer Storylines
The third season of 'Roswell, New Mexico' will feature even more queer storylines.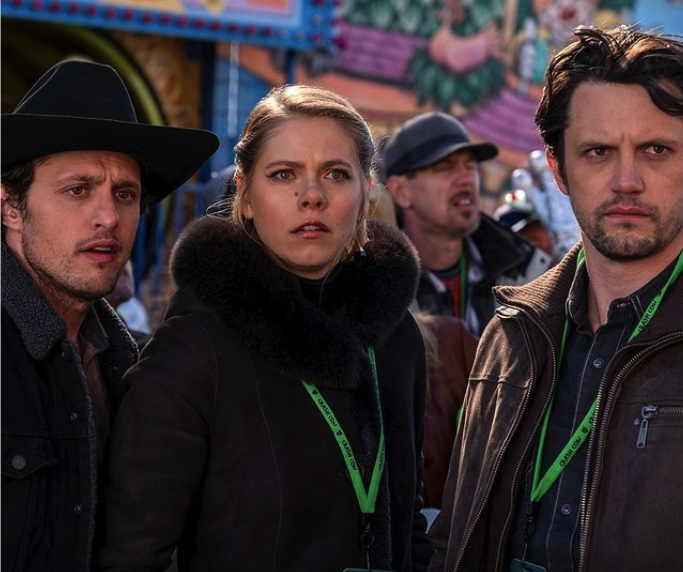 Roswell, New Mexico stands out from other series because of how diverse the characters in the story are. With a heavy focus on characters that are gay or LGBTQ+, it put forth queer storylines throughout its first two seasons.
And with season 3 of Roswell, New Mexico coming out on July 26, the creators have teased even more queer storylines. 
Carina Adly MacKenzie, the showrunner of Roswell, New Mexico, when talking to Digital Spy, shared what to expect from the new season.
She confirmed the characters were going to have more dynamic interactions, with Isobel's next love interest being a woman. MacKenzie also explained where she was trying to go with the show and its portrayal of gender.
I think we've been building to this idea for a while that maybe the aliens aren't necessarily bound by the same rules and ideas about gender that the rest of us have… But yeah, Isobel's next love interest is going to be a woman, and I'm really excited about it.
MacKenzie says she is creating a show she would love to watch and the major reason for focusing on queer characters is because she wanted to explore unique experiences of discovering your sexuality.
Particularly because she believes there's still homophobia in small towns in the middle of the country. 
'Roswell, New Mexico's Malex
The favorite couple for most viewers of Roswell, New Mexico has been Michael and Alex, jointly known as Malex. Right from the get-go, the series was very explicit about who these two were and featured their kissing scene in its pilot.
Initially, CW Network suggested MacKenzie cut the scene from the first episode and shift it to the next as the pilot was 4 minutes longer than it should have been.
However, MacKenzie declined as she believed the audience needed to be very clear about who Michael and Alex were and how inclusive the show was.
Throughout the first two seasons, Malex saw a fair share of ups and downs, and the third season promises to explore the characters and their relationship even further.
Flipping Representation on Its Head
MacKenzie isn't the only one working on Roswell, New Mexico, who is passionate about the queer storylines in the series. Danny Tolli, who is a writer and producer of the show, explained why the show appealed to him so much.
I was very interested in working in Roswell cause of the fact that we are telling a queer love story with two characters but also because our gay male character was an army vet, had gone to war, was dealing and coping with ptsd..
Tolli also added that the show represented much of the LGBTQ community and had he watched such a show when he was young, he would have struggled less with his coming out story.
And because of this, he thinks it's a powerful thing to be championing inclusive relationships and flipping representation on its head.