Ross Mathews Underwent Massive Weight Loss to Reclaim Health after His Mom Passed Away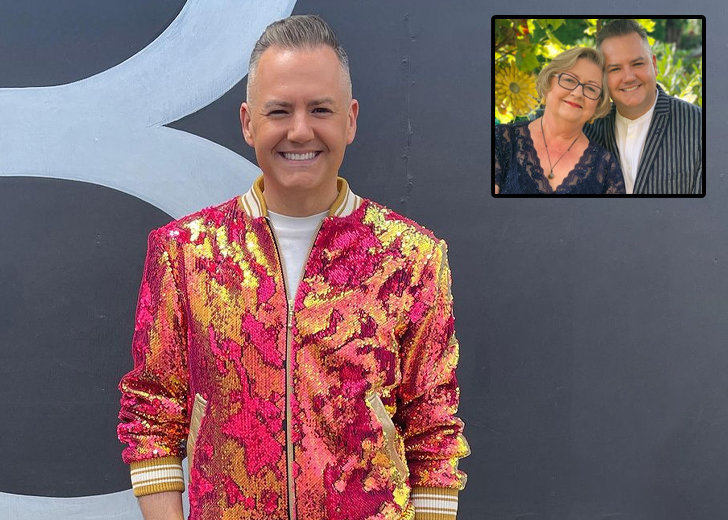 Whether he is a judge on RuPaul's Drag Race or an E! correspondent, Ross Mathews has always been candidly funny and brutally honest. 
So, in classic Mathews' fashion, the judge got real about his weight loss in November 2020. 
The TV personality posted a photo of his newly slimmed-down physique on Instagram, updating fans on his weight loss journey.
He explained that he had lost 70 pounds during the quarantine since he reclaimed his health five months ago. 
But his brand new routine was born out of a personal tragedy. 
Speaking to TODAY Health via Zoom, he shared that besides learning to cope during the pandemic, he lost his mother, Gaye, to breast cancer in May. 
He also expressed his sorrow to his followers on Instagram, claiming that he couldn't imagine a world without his beloved mother. 
Mathews noted that he was very close to his mother, and the loss made him reevaluate his own health after the pain it caused. 
"All my life, I've done unhealthy things to my body, I decided this is the one thing I can control and what I can gain in this time when we're losing so much," said the judge. 
Ross Mathews on How He Achieved His Weight Loss
A 70-pound weight loss would naturally lead one to believe that Mathews relied on a diet, but the comedian revealed that was not the case.  
The E! correspondent revealed that he focused on educating himself about food and healthier eating instead of relying on fad diets. 
He worked with Weight Watchers and learned to cook healthier meals.
Previously, he indulged in late-night snacks such as a bag of Doritos and unlimited pizza. 

Ross Mathews before and after the weight loss (Source: Ross Mathews' Instagram/Instagram)
But after starting his health journey, he changed his behavior, and if he wanted a snack, he opted for a healthier option, like a pickle. 
Another life-changing habit that helped him on his journey was walking non-stop. 
Mathews noted that he was just moved to New York City and was walking a lot, which helped. 
It appears his feelings about the gym haven't changed since his 2007 appearance on Celebrity Fit Club. 
He told Today that "there [was] nothing scarier than the gym. [He'd] rather watch those awful Halloween movies repeatedly."
Ross Mathews Focused on His Mental Health
Diet and exercises are pretty common in a weight loss journey but focusing on mental health, not so much, but it was exactly what Mathews did. 
The comedian began therapy in 2020, which differed from his previous health journey. 
He explained that he wanted to understand why he had an onerous time maintaining his weight loss.
Mathews opined that a therapist could help one make a long-lasting commitment to their health. 
"I think all weight-related issues are not really about the food. I think it's about why you're overeating? What are you pushing down by shoving food in?" remarked Mathews. 
And to go above and beyond, the entertainer teamed up with Nicorette to urge people to quit smoking in 2020. 
Mathews was a smoker in college, but the passing of his parents inspired him to quit. 
He hopes everyone gets healthy as life is too short.