Rick Ross's Ex Briana Camille Reveals Her Side of Their Complicated Story in New Reality Show
Camille and Ross share three children together.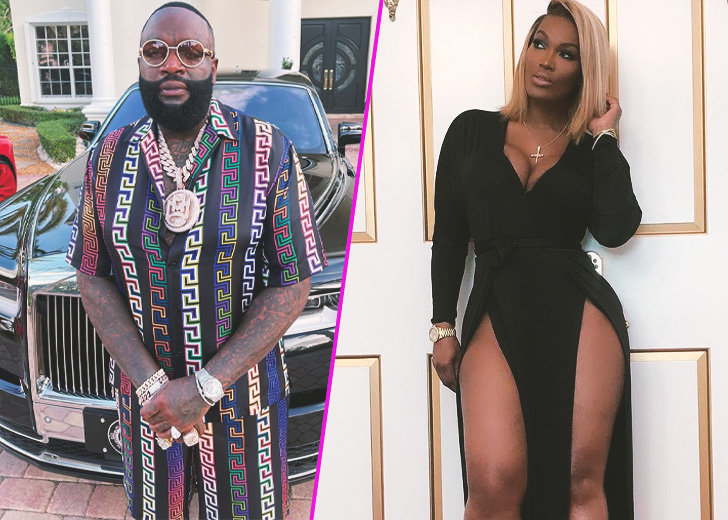 Entrepreneur and internet personality Briana Camille, real name Briana Singleton, is a mother of five children, three of whom she welcomed with famed rapper Rick Ross. The couple's three children are Berkley, 4, Billion, 3, and Bliss, 1.
However, despite being parents to three kids, Camille and Ross do not have a very good relationship. By the time they welcomed their third child in August 2020, they were already involved in a few legal dramas.
Briana Camille Talks about Her Complicated Relationship with Rick Ross
Now, Camille is set to tell her side of the story regarding her complicated relationship with her ex-partner Ross, in a brand new reality show, Getting Back to Bri. The entrepreneur recently released a trailer for her new reality show, where she openly talked about her ongoing legal drama with her baby daddy.
"I can't believe fat girl took the blood test and I'm the daddy," Ross was spotted saying in the trailer before it moved on to Camille's reaction.
"The video that Rick put out of me was very immature. It was more so hurtful that I self-consciously deal with it," she subsequently said. She cried and continued to reveal that she might have dealt with postpartum depression, saying,
I just went through so much with my pregnancy. I didn't want to be bothered with my kids right now. Like, I don't know, I should be wanting to bond with the baby, but it's like, I just really can't.
According to her, she is fighting with Ross to have the kids covered under his insurance, but she's been receiving "denial letters." To that, she added, "Rick and I are in a really complicated situation. We're going through this legal battle. It's so public, it's getting messy."
"At the end of the day, the bigger picture is our children," Camille said before the trailer ended.
'Post-Partum Depression Is Real'
While Camille talks about her ex, she has also been candid about postpartum depression through her social media handles. For example, in a recent Instagram story, she stated that she never thought about it and its severity until she experienced it herself.
She added, "postpartum depression is real," while expressing her love and support to every woman who went through it.

Briana Camille talks about post-partum depression. (Photo: Instagram)
About the Show 'Getting Back to Bri'
Getting Back to Bri is a reality show by the For Us By Us Network and Fox Soul. The show is set to premiere sometime in November this year.
The synopsis of the show reads,
Hip Hop superstar Rick Ross baby momma Briana Camille has some hurdles in her life dealing with the drama that comes with the VIP access.
Briana Camille and Rick Ross' Legal Drama
As stated earlier, the legal drama between Camille and Ross was mainly related to child support, which eventually received a judgment in September.
According to documents obtained by TMZ, the rapper signed an agreement to make monthly child support payments to his baby mama Camille.
Ross will reportedly pay $11,000 per month, which includes the children's health insurance and extracurricular expenses. He also agreed to pay her attorney $25,000. The documents claim that the musician's monthly income is $585,000.