Richie Sambora and Former Wife Heather Locklear Are Still Close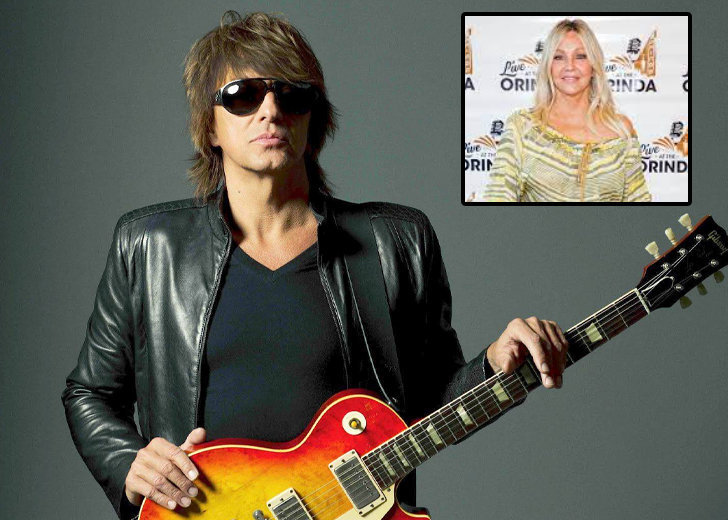 Richie Sambora was married to his former wife Heather Locklear from 1994 to 2007. Together the pair are parents to their daughter Ava Locklear, whom they welcomed on October 4, 1997.
Despite having separated more than a decade ago, Sambora and his former wife are still close.
In fact, Sambora has said that Locklear "looks better than ever" and that "she's still hot."
Sambora has described himself and Locklear as being better friends than ever.
And the thing that has helped them maintain such an amicable relationship is their daughter, Ava.
Richie Sambora and Ex wife
Sambora tied the knot with Locklear on December 17, 1994. After 12 years of marriage, she filed for divorce in February 2006, citing irreconcilable differences.
And though the two ended their marriage, they have remained good friends. However, that wasn't always the case.
Sambora and his former wife had a period where they weren't as close as they are now, but they put their differences aside for their daughter.
"If you don't get along, you are messing your kid up," he said. "So you have to put that before whatever **** is going on. Communication has got to come first. There's a cooling-off period, obviously, as you know - it takes time. It was almost 10 years ago though. So we're fine."
Sambora and his ex wife still celebrate holidays together with their daughter.
Richie Sambora and Girlfriend Orianthi
Locklear isn't the only one whom Sambora has maintained an amicable relationship with after breaking up.
The guitarist and his former girlfriend, Orianthi, are also close to each other. The two dated from 2014 to 2018.
"Richie and I are great," Orianthi said when talking about their relationship. "We support each other and everything's cool there."
Sambora and his former girlfriend, Orianthi, also collaborated on songs when they were together.
The rocker took to Instagram in February 2018 to share about two new tracks they had worked on together.

Richie Sambora and ex-girlfriend Orianthi collaborated on tracks (Source: Instagram)
Sambora has been romantically involved with many more well-known names. However, it's not known if his relationship with his other former girlfriends is amicable.
Daughter Ava Sambora
Sambora is very close to his daughter Ava and has made many sacrifices for her. Back when he left Bon Jovi, the rocker did it for his daughter.
He says it was a time of psychological maintenance for the family and he chose to put his daughter first.
"You know, I ain't no angel. But I realized Ava needs me to be around at that point in time. Family had to come first, and that's what happened," he shared.
Even when he was busy touring the world with his band, Sambora always made time for his daughter.
His daughter revealed that her father's willingness to go the extra miles for her meant everything to her. "He showed up to every dance recital I performed in and all of my school functions, no matter how far he traveled."
Ava added he had even flown home all the way from Australia to surprise her at her father-daughter dance.
Sambora treasures his relationship with his daughter and has said he loves being a father. He has also expressed how proud he is of her.